I have just made the top 5 posts of Nation First this year FREE to read in full for everyone, regardless of subscription status.
This is in order to spread the truth to as many people as possible, to help awaken others and to support the cause of freedom.
But I need your help here!
Would you please share this email with as many as you can either by forwarding it directly on to your own email contacts or by sharing it on social media.
---
THEY'RE AFRAID! Nation First explains how the elites' show of power at Davos proves they're running scared.
THIS IS WHAT HAPPENED IN DAVOS
Nation First breaks down the news not reported about the World Economic Forum's annual globalist-a-palooza.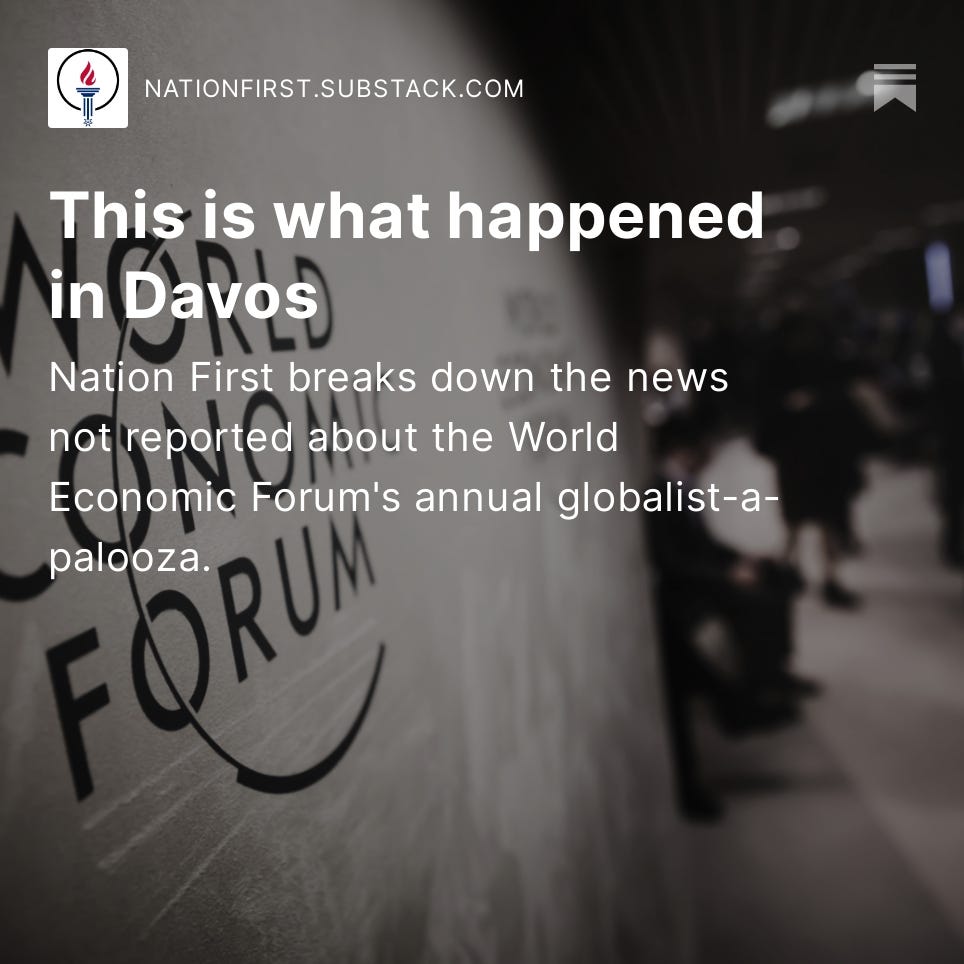 PFIZER SECRETLY EXPERIMENTED ON KIDS.
Nation First looks into the illegal experiments Pfizer conducted on children in Nigeria.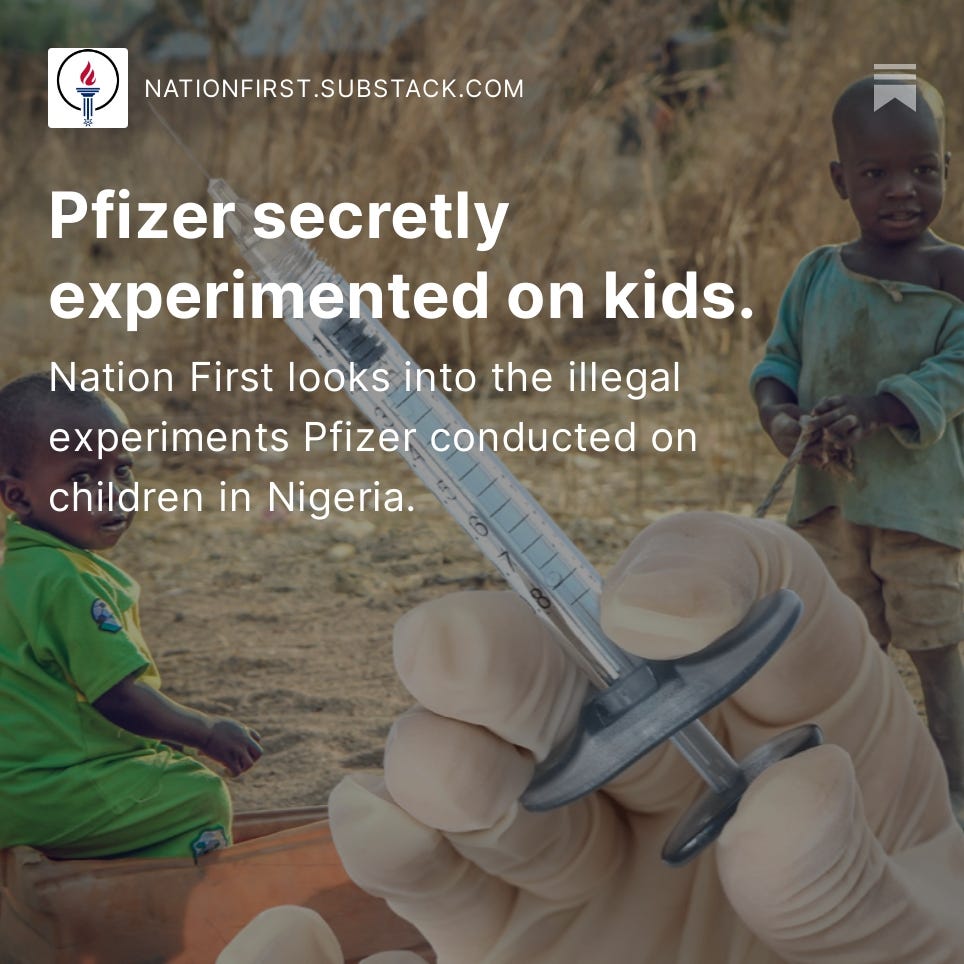 THEY WANT TO LOCK YOU DOWN… AGAIN!
Nation First looks into 15-minute cities.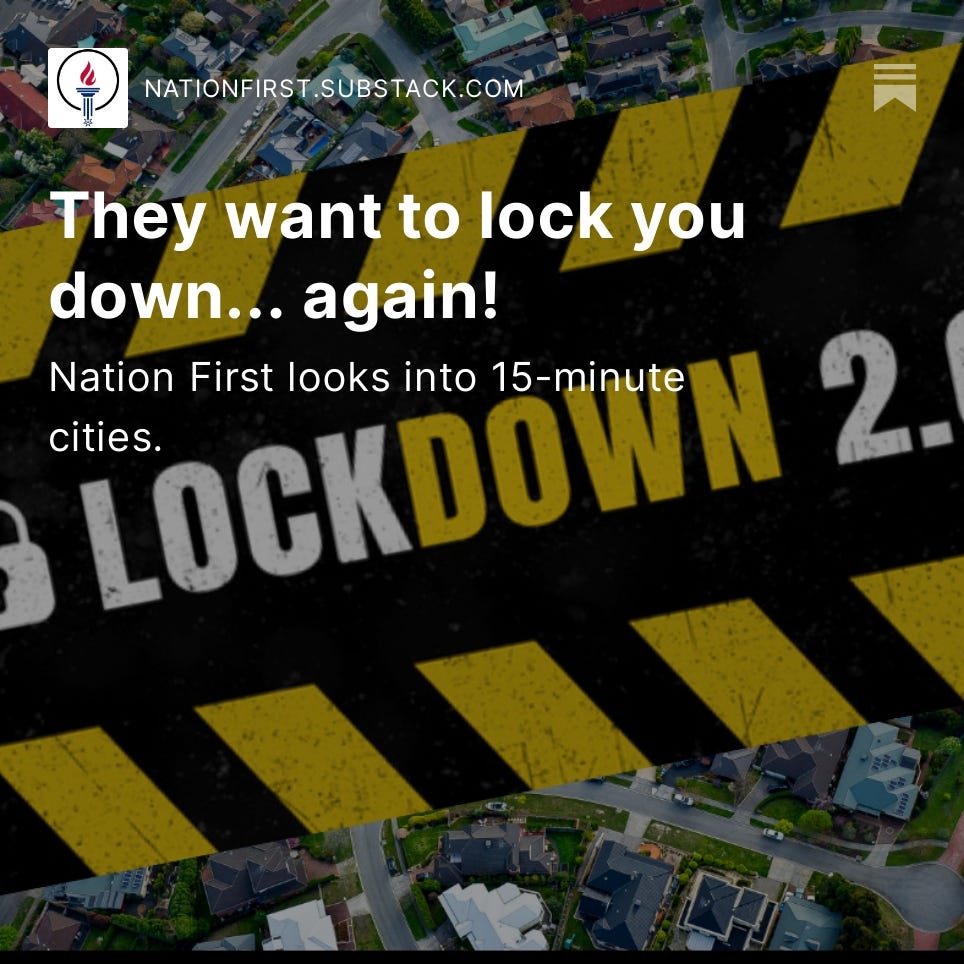 ---
Please SHARE THIS EMAIL to awaken others.
Your help in sharing these important Nation First posts will help in the fight to ensure the truth is told, the fight to awaken others, and the fight to promote the cause of freedom.
Until next time, God bless you, your family and nation.
Take care,
George Christensen
Nation First, by George Christensen is a reader-supported publication. To receive new posts and support my work, consider becoming a free or paid subscriber.