Former prime minister Scott Morrison has urged premiers to drop remaining vaccine requirements as he reveals National Cabinet's expert advisory panel "never agreed" to widescale mandates
Former prime minister Scott Morrison has rubbished NSW Premier Dominic Perrottet's claims that he cannot remove remaining vaccine mandates being enforced on the state's critical public servants.
In an exclusive interview with Sky News Australia's Sharri Markson almost one year on from his election defeat, Mr Morrison revealed his government was vehemently opposed to mandates.
The former prime minister conceded mandates were at one stage for "aged care and sensitive health settings" but said the country had "moved on" from the pandemic.
"On vaccination mandates, they were not imposed by the federal government other than for aged care and sensitive health settings which I don't think there's been too much dispute about," Mr Morrison said in the interview which will air on Sky News Australia from 5pm AEDT on Monday.
"The federal government did not support any other mandate at all, all of those mandates were done by state governments.
"That is off the decision of state governments and that is their responsibility."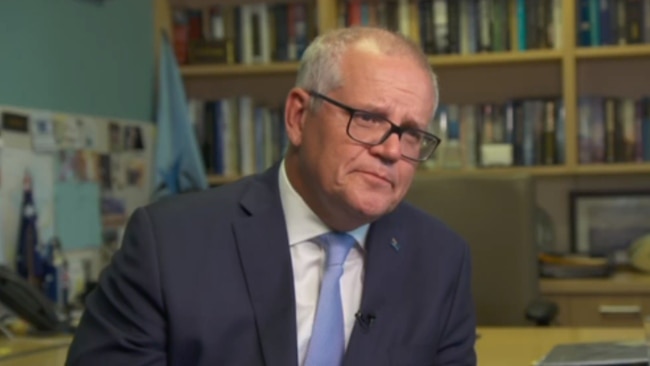 Former prime minister Scott Morrison exclusively told Sky News Australia's Sharri Markson he had opposed almost all vaccine mandates.
Breaking news direct to your phone
Get the new Sky News Australia app on mobile and tablet devices for the latest breaking news, opinion and analysis.
The comments come amid growing backlash within the community over ongoing requirements for many emergency service worker, health professionals and teachers to be vaccinated.
While there are no NSW government public health orders requiring COVID-19 vaccinations, some workplaces including sections of the public service still have their own mandates.
Mr Perrottet claimed last week that he had asked parts of the the public service to drop mandates but complained he did not "have the power" over the entire sector.
"There are certain areas of the public service where I do not have that power," Mr Perrottet told 2GB's Ben Fordham last week.
"I've made it abundantly clear what my position on this is and its based on evidence and there is no evidence that vaccines in the current environment have any impact at all on transmission of COVID."
Mr Morrison dismissed the Premier's claim and said the state government could overturn existing mandates.
"Of course premiers can do something about it," he said.
"But not once as prime minister did I delegate my authority as prime minister to make decisions to any public servant.
"So any decision that was made by them well you had to own and you had the ability to say no. You have to take the consequences of saying no and going against that advice I accept that."
Following the outbreak of COVID-19 the then-prime minister formed National Cabinet to address the emerging health crisis.
Premiers and chief ministers then primarily took control of their own states' response which included wide-spread vaccine mandates and, in some cases, months long lockdowns.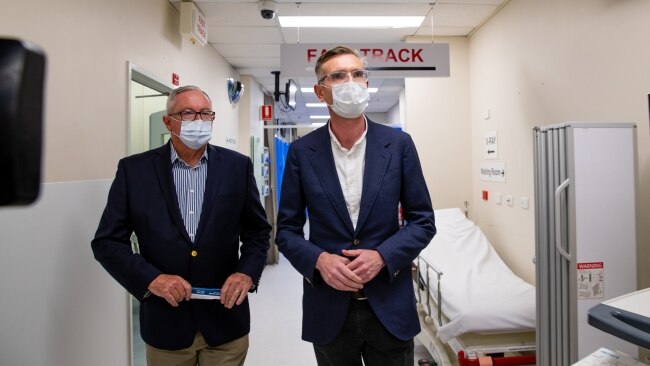 Premier Dominic Perrottet said he had pushed the public service to drop vaccine mandates. Picture: NCA NewsWire/Edwina Pickles
The former prime minister said the Australian Health Protection Principal Committee, which advised National Cabinet, did not recommend sweeping vaccine mandates.
"The expert medical panel that guided and advised throughout the pandemic, they never agreed to widescale vaccine mandates," Mr Morrison said.
"Not once, other than for aged care and for sensitive public facing medical roles, they did not recommend collectively mandates.
"Individual states went down that path, the federal government and the medical expert advisory panel…never recommended to National Cabinet, never once, that those broad mandates should be applied."
The Australian Technical Advisory Group on Immunisation no longer requires vaccine doses. However the expert medical panel does recommend the 2023 booster for adults whose last COVID-19 infection or booster was six months ago or longer.