Tony Abbott has slammed the government and big tech for slanting the playing field in favour of the "yes" vote for the upcoming Voice to Parliament referendum.
Joseph HuitsonDigital Reporter
Former prime minister Tony Abbott has rallied against social media giants after a series of paid advertisements opposing the Voice to Parliament were pulled.
Advance Australia's ads pushing people to reject the upcoming referendum were removed by Facebook over what it labelled "misinformation", according to the lobby group's chief Matthew Sheahan.
Speaking to the Daily Telegraph, Mr Abbott accused the government and big tech of slanting the playing field in favour of the "yes" vote.
Stream the news you want, when you want with Flash. 25+ news channels in 1 place. New to Flash? Try 1 month free. Offer ends 31 October, 2023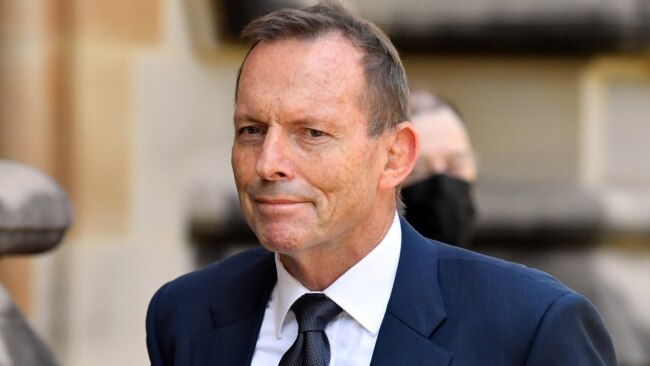 Tony Abbott has slammed big tech for slanting the playing field ahead of the upcoming Voice to Parliament referendum. Picture: NCA
"The government is hoping to push this through on the 'vibe', relying on people's good will and reluctance to be thought ungenerous to Aboriginal people," he said.
"But it's doing its best to slant the playing field against the 'no' case by not funding either side, by giving tax deductible status to the 'yes' case only, and now by relying on woke public companies to push the 'yes' case while relying on Big Tech to censor the 'no' case."
One post by Advance Australia suggested Prime Minister Anthony Albanese wants to "cement identity politics" in Australia's founding document.
"He's announced a referendum to create an Indigenous Voice to Parliament," it read.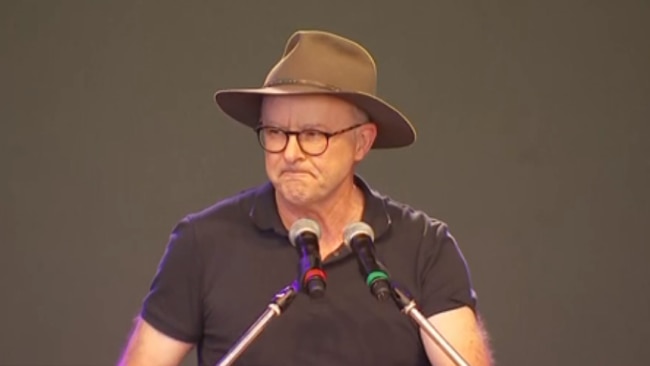 Prime Minsiter Anthony Albanese spoke to the Woodford Folk Festival in Queensland's Moreton Bay. Picture: Sky News
"That means our nation will be divided by race."
The Voice to Parliament would be a permanent body representing Aboriginal and Torres Strait Islander people that would advise government on policies relating to Indigenous issues.
Mr Albanese has vowed to deliver the landmark referendum during his first term in government.
The 28th prime minister said the alleged censorship was enough to be "deeply suspicious" of the campaign to support the Voice.
"The fact that voice supporters are already engaging in censorship is yet another reason to be deeply suspicious of making this a forever body by enshrining it in the constitution," Mr Abbott added.
The Labor government will go ahead with a so-called "week of action" in February to effectively launch the "yes" campaign for the constitutionally enshrined Indigenous Voice.
Supporters of the Voice will engage in various community activities such as barbecues and door knocking to further raise awareness and momentum ahead of this year's referendum.
The federal National Party announced in late November it would oppose the Voice to Parliament after consulting with Indigenous communities across the country.
Mr Abbott's Liberal Party, led by Peter Dutton, has indicated it will come to a final position on the proposal in early 2023.