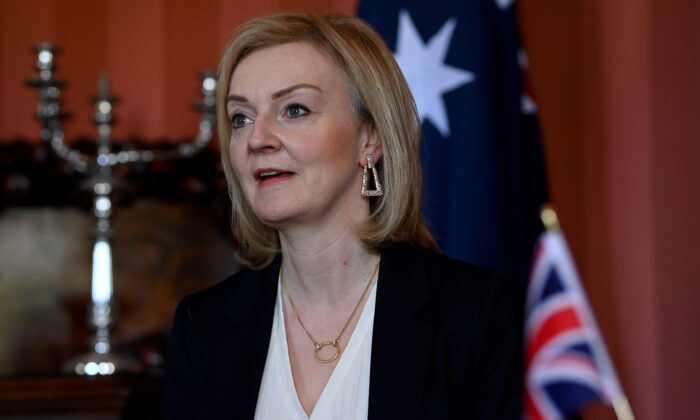 By Alexander Zhang January 21, 2022 Updated: January 22, 2022 biggersmallerPrint 0:003:13
The Chinese regime's economic coercion of Australia has been a "wake-up call" to other countries, Britain's Foreign Secretary Liz Truss has said.
China had been Australia's top trading partner. But after Australia called for an independent investigation into the origins of COVID-19 in April 2020, the Communist regime retaliated by adopting a series of measures against Australian exporters, including arbitrary border testing and inspections, the imposition of tariffs, and unwarranted delays in listing export establishments and issuing import licences.
Truss, on a visit to Australia for talks on defence and security ties, discussed the threat posed by the Chinese regime in a speech at the Lowy Institute in Sydney on Jan. 21.
She said: "The situation with Australia—the economic coercion we saw—was one of the wake-up calls as to exactly what China was doing and the way it was using its economic might to try to exert control over other countries."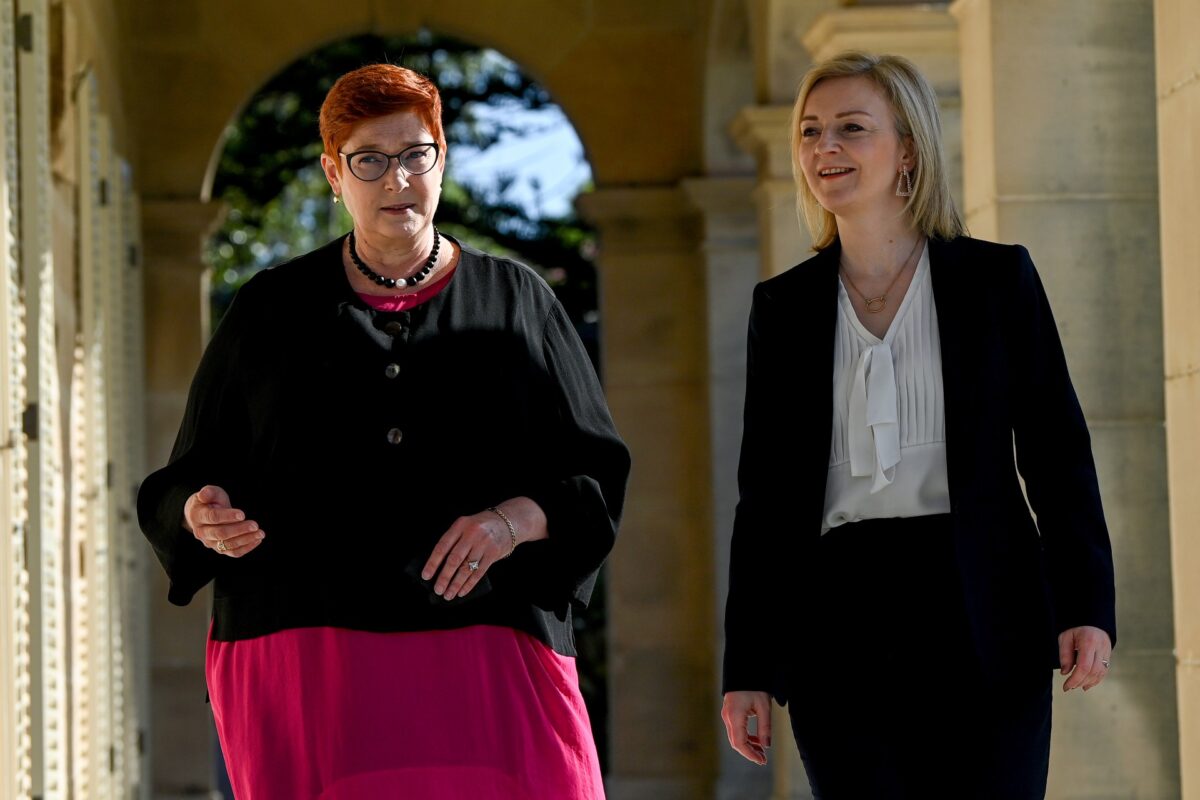 Truss said "there was a belief in the past that as China got wealthier, it was headed on a path towards becoming a freer, more democratic society," but "the reality is that hasn't happened."
While the Chinese economy was a tenth the size of the American economy in the 1990s, she said, "We're now in a situation with a China with a much bigger economy, much more able to coerce other nations."
The foreign secretary said the UK government has "looked to Australia" as it formulates its own policies on relevant issues.
Truss said the UK and Australia are determined to act together in "calling out China" when it imposes coercive trade measures on Australia and other countries such as Lithuania, which saw its exports to China blocked after it allowed Taiwan to open a de facto embassy in Vilnius using its own name.
She said Britain and Australia will help countries "avoid having their balance sheets loaded with debt."
She said 44 low-to-middle income countries have debts to China in excess of 10 percent of their GDP, and Britain and Australia will work together to provide these countries with "honest and reliable alternative sources of investment."
The two countries are also strengthening their supply chains by "taking our economic ties with like-minded nations to new heights," she said.
Truss said China and Russia are "working together more and more," asserting their dominance over the Western Pacific and in space. "They are emboldened in a way we haven't seen since the Cold War," she said.
"As freedom-loving democracies we must rise up to face down these threats. As well as NATO we are working with partners like Australia, India, Japan, Indonesia, and Israel to build a global network of liberty."
Truss's visit comes after Britain, alongside the United States, signed a landmark agreement in September to provide Australia with the technology and capability to deploy nuclear-powered submarines.
The so-called AUKUS pact is widely seen as a regional alliance against the Chinese Communist Party (CCP) regime's growing influence in the Indo-Pacific region.
Daniel Y. Teng and PA Media contributed to this report.Alexander Zhang