Australia.
Today the ex PM Tony Abbott very concisely voiced his concerns about the Voice before the Joint Select Committee. Wrong in principle and dangerous in practice as it would end up acting as a veto on Govt. It's divisive and confusing even amongst indigenous people. It's not a question of more expenditure but a change in attitude. The heart of the dysfunction being a sense of separatism which is only going to be exacerbated by the Voice. The way forward is to get more indigenous people in Parliament as this is the voice of all Australians. Bravo Sir!! A champion of true democratic principles.
Voice committee backflips on blocking Tony Abbott appearing at public hearing after he slammed 'frightened' Labor government
The Labor-dominated parliamentary committee on the Voice referendum has backflipped on its shock decision to block Tony Abbott from appearing at a public inquiry after the ex-prime minister unleashed on the "frightened" government.
Tony Abbott will front a public hearing on the Voice referendum after the parliamentary committee sensationally backflipped on its initial decision to block the former prime minister.
Mr Abbott made a written submission to the committee, which is stacked with Labor MPs, but requested to appear at the final day of public hearings on Monday.
The former prime minister, who has long been a vocal advocate for Indigenous issues, is a prominent supporter of the no campaign and believes the Labor committee members deliberately blocked his appearance.
"My understanding is that when they got the letter from me saying I would like to appear, it was discussed in the committee and the Labor members of the committee said: 'We've got his written submission we don't want to hear from him in person'," Mr Abbott told 2GB's Ben Fordham.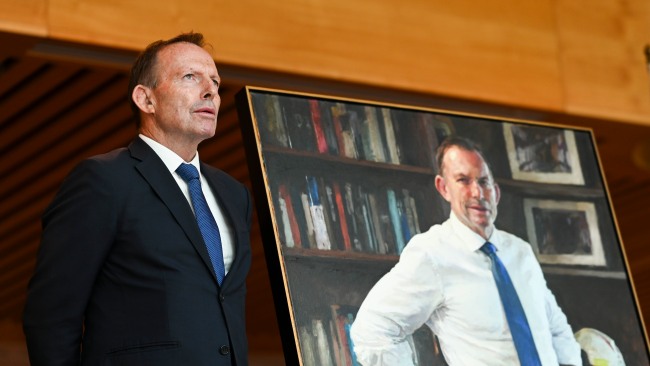 Former prime minister Tony Abbott will appear in front of the Joint Select Committee on the Aboriginal and Torres Strait Islander Voice Referendum on Monday. Picture: NCA NewsWire / Martin Ollman
"That's the way I read it, that the Coalition MPs were happy with me to come and the Labor MPs said 'no way'.
"If they're fair dinkum about trying to explore all the ramifications of this proposed change surely someone with the kind of experience in government that an ex prime minister has should be there to tease out exactly what this constitutionally entrenched indigenous voice would mean."
Following Mr Abbott's public rattling against the move, including declaring in a statement it was a "scandal" and that the government was "frightened", the committee quietly reversed the decision.
An updated schedule for Monday's public hearings shows Mr Abbott is pencilled in to appear after 1pm.
Committee chair Nita Green told the Nine newspapers Mr Abbott's views were already "well known" and had featured in his written submission.
But the hearings will feature other prominent figures who had also made lengthy submissions.
Jesuit priest and Indigenous affairs advocate Father Frank Brennan will appear on Monday attempting to convince the committee to endorse minor changes to the wording of the proposed constitutional amendment.
Father Brennan is a supporter of the Voice to Parliament but is pushing to remove the words "executive government" from the second clause which details who the proposed body would "make representations" to.
Mr Abbott on the other hand is deeply sceptical of the Indigenous-only body, arguing it would essentially form a "fourth arm of government".
"I think this Voice is a very very bad idea I think it's wrong in principle, I think it's potentially quite dangerous in practice," Mr Abbott said.
"What I think it means is that nothing significant will be able to be done by government without asking the Voice first.
"And what this effectively does, it really sets up a fourth arm of government, an indigenous arm of government that will have to be consulted by everyone on everything."
Mr Abbott will appear after former Liberal candidate Warren Mundine who is leading the no campaign against the Voice.
Monday will mark the committee's last public appearance after hearing from eminent constitutional experts and Indigenous leaders across the country over the past two weeks.
The committee is expected to table its report to parliament later in May.