January 12, 2023Updated: January 12, 2023
0:006:20
Commentary
Cardinal George Pell, Australia's most senior Catholic leader, died in Vatican City on Jan. 10, aged 81. He will be buried in St Mary's Cathedral in Sydney, where he served as archbishop for 13 years.
Pell was born in Ballarat, Victoria, in 1941, the second and youngest child to an Anglican father and a devout Irish Catholic mother. He was first appointed Archbishop of Melbourne in 1987, and then Archbishop of Sydney in 2001. Finally, in 2003, Pell was appointed to the College of Cardinals by Pope John Paul II.
Former Prime Minister Tony Abbott says that Australia has lost "a committed defender of Catholic orthodoxy and a staunch advocate for the virtues of Western Civilisation."
Abbott described Cardinal Pell as a true "saint of our times" whose "incarceration on charges that the High Court ultimately scathingly dismissed was a form of crucifixion: reputationally at least a kind of living death."
In 2017, Cardinal Pell was charged and found guilty of historical child sex abuse, but the conviction was later unanimously squashed by the Full Bench of the High Court of Australia.
Legal affairs commentator, Chris Meritt, told Sky News Australia that "the fact that an old, sick man spent a long time in prison and was eventually shown by the highest court in the land to be innocent, it still, it ranks up there … as one of the greatest miscarriages of justice we've ever seen in this country."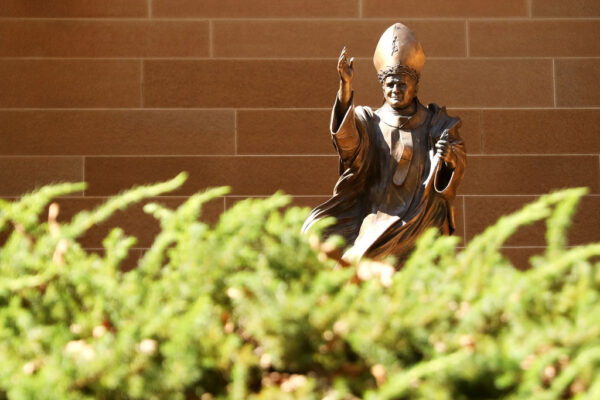 The Pell Case
George Pell v The Queen (pdf) is a case that involved allegations of sexual conduct against a minor by one of the most senior prelates in the hierarchy of the Catholic Church in Australia.
Due to the hostile reception during his appearances, anyone unfamiliar with him would have been inclined to believe that Pell was responsible for child sexual assaults within the Church.
But nothing could be further from the truth. First of all, Cardinal Pell was a pioneer in fighting against institutional child sex abuse. Second, he was not even in charge of a diocese or an archdiocese when the historical cases of child abuse took place.
Prior to the trial, Victoria's Chief Commissioner Graeme Aston had implied that Pell was guilty by referring to the accusers as his "victims," thus extinguishing the benefit of the doubt from the minds of potential jurors.
Pell appealed against his conviction on grounds that the jury had disregarded the required standard of guilt beyond a reasonable doubt. In a remarkably short time, with little comment or precedent to support their decision, the two trial judges summarily dismissed his appeal.
"We do not experience a doubt about the truth of [the accuser's] account, or the Cardinal's guilt," they said.
Not so brief was the dissenting reasoning of Justice Mark Weinberger. In a compelling 215-page dissection of the case, he concluded:
"The complainant's allegations against the applicant were, to one degree or another, implausible … There is to my mind a significant possibility that the applicant [Pell] in this case may not have committed these offences."
Cardinal Pell's legal team filed their special leave to the High Court on Jan. 3, 2020. In a seven-to-zero ruling handed down on April 7, 2020, the Full Court summarily dismissed the accusation as it found no evidence that Pell had committed any crime (pdf).
The Court also stated that the jury had failed to entertain the benefit of the doubt and that the Victorian Court of Appeals had committed significant errors of law.
Australian Leaders Ignore Acquittal
Two days after the Court's acquittal, Daniel Andrews, the premier of Victoria, declared that his sympathies did not lie with the innocent person whom the highest court of the land had unanimously found to be wrongfully imprisoned for more than 400 days.
"I make no comment about today's High Court decision. But I have a message for every single victim and survivor­ of child sex abuse: I see you. I hear you. I believe you," he said.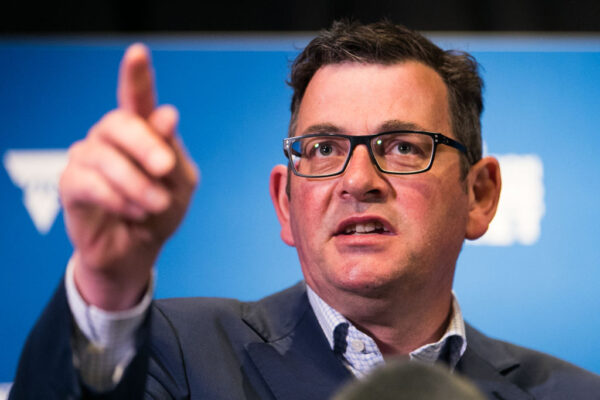 Unfortunately, the Victorian premier was not the only Australian politician to show no regard for the principles of natural justice and due process of law.
Before the High Court even had the chance to overrule Pell's unfair conviction, the then Australian Prime Minister, Scott Morrison, commented: "Our justice system has affirmed no Australian is above the law."
He also argued that those courts whose decisions were ultimately overturned by the High Court "had done their work well."
These statements of our political leaders should invite a reflection of their commitment to the realisation of the rule of law.
Cardinal Pell was released from jail soon after the High Court quashed all his convictions.
"I have consistently maintained my innocence while suffering from a serious injustice," he said shortly after his acquittal was announced (pdf).
According to David Flint AM, a constitutional law professor, because Pell dared to take unpopular positions on matters such as abortion, euthanasia and global warming, he basically became the victim of "unjust treatment" and "character assassination."
"Rather than being hated, he should be admired for this. But such is the narrow thinking of the elites today that dissent is intolerable, and any dissenter must be punished," Flint said.
The case against Pell was part of a "broader war" over everything he so bravely symbolised. While the case against him was notoriously weak, motivations for convicting an innocent person were strong, and our judicial system is permanently compromised as a result.
To conclude, Cardinal Pell was a courageous man and a true defender of the Christian faith. He endorsed all of the traditional beliefs and biblical teachings of the Church and was not afraid to say so.
Vale Cardinal George Pell. A true soldier of Christ.
Views expressed in this article are the opinions of the author and do not necessarily reflect the views of The Epoch Times.
Augusto Zimmermann was born in Brazil and emigrated to Australia in 2002. He is professor and head of law at Sheridan Institute of Higher Education in Perth. He is also president of the Western Australian (WA) Legal Theory Association and served as a member of WA's law reform commission from 2012 to 2017. Zimmermann has authored numerous books, including "Direito Constitucional Brasileiro," "Western Legal Theory," and "Christian Foundations of the Common Law."
https://subs.theepochtimes.com/template/show?tid=5dd27824-b79b-426b-9ace-8bfe81b2ad00&sid=au.theepochtimes.com&v=3&ck=JTdCJTIyZXBvY2hfdXNlcl9pZCUyMiUzQSUyMnVzZXJfY2NkZWEzZDAyNjIzODI0YTRlMDg2OTFhNThiYjRjMDFkMzRiYTQ1OCUyMiUyQyUyMmVwb2NoX3Nlc3Npb25pZCUyMiUzQSUyMkJkZm9NRENhd0tkYW9JYlBDV1h4dXdNZVhpeVprJTJCdkV2NHVqcnZHbWt4OFc3Yml6S3NvOEpVZW5LZnhyOXJraF9tWU5Rbm5PR0xPb0hpWXFTX3Y4MGExZFJ0QlJzUUlUdkJMSzElMkJGSlZ3Y2VIV0N1eGZpREg2NXBEZUklM0QlMjIlMkMlMjJlcG9jaF90b2tlbiUyMiUzQSUyMmV5SmhiR2NpT2lKU1V6STFOaUlzSW5SNWNDSTZJa3BYVkNKOS5leUpsZUhBaU9qRTNNRFV3T1RNMU5EVXNJbFJ2YTJWdVZIbHdaU0k2SW14bGRtVnNNU0lzSWs1aGJXVWlPaUoxYzJWeVgyTmpaR1ZoTTJRd01qWXlNemd5TkdFMFpUQTROamt4WVRVNFltSTBZekF4WkRNMFltRTBOVGdpZlEuQ1IwZ0hQTHpfaG43eEhkOFU3aC1pWTNKbG4tN0p3bEFTVG9DVTJFdy03eno3NVFFRlM4d1BQVTltN2dOalRtcHVqOEQxbzhvc2FQbTRjWVZqN2hFM3lhNTZLRXJNUS1JdjRJV2ZIWWpUYnNiWFF5UDF5U252cV9hYTZVNEo5d016UWROQzV2bGxqTlJ6U0pYVDdVSk82WWR0ZHFBZmVhVEVldndJM3BwMkpvJTIyJTJDJTIyZXBvY2hfc3Vic2NyaWJlZCUyMiUzQSUyMiUyMiU3RA==&pl=https%3A%2F%2Fwww.theepochtimes.com%2Fcardinal-george-pell-victim-of-miscarriage-of-justice-in-australia_4979683.html&u=JTdCJTIyaW5mbyUyMiUzQSU3QiUyMmlkJTIyJTNBJTIydXNlcl9jY2RlYTNkMDI2MjM4MjRhNGUwODY5MWE1OGJiNGMwMWQzNGJhNDU4JTIyJTJDJTIyZW1haWwlMjIlM0ElMjJuZWxsZSU0MHNreW1lc2guY29tLmF1JTIyJTJDJTIycGljdHVyZSUyMiUzQSUyMiUyMiUyQyUyMm5hbWUlMjIlM0ElMjJuZWxsZSUyMiUyQyUyMmZpcnN0TmFtZSUyMiUzQSUyMm5lbGxlJTIyJTJDJTIybGFzdE5hbWUlMjIlM0ElMjIlMjIlMkMlMjJyZWdpc3RlckRhdGUlMjIlM0ExNjA4NDU4NjgyMDAwJTJDJTIyaXNFbWFpbFZlcmlmaWVkJTIyJTNBdHJ1ZSU3RCUyQyUyMmdlbyUyMiUzQSU3QiUyMmNvdW50cnklMjIlM0ElMjJBVSUyMiUyQyUyMmNpdHklMjIlM0ElMjJOU1clMjIlMkMlMjJ0aW1lem9uZSUyMiUzQSUyMkF1c3RyYWxpYSUyRlN5ZG5leSUyMiUyQyUyMmxhdGl0dWRlJTIyJTNBLTMzLjg3MTUlMkMlMjJsb25naXR1ZGUlMjIlM0ExNTEuMjAwNiU3RCUyQyUyMnN1YnNjcmlwdGlvbnMlMjIlM0ElNUIlNUQlMkMlMjJoaXN0b3JpY1N1YnNjcmlwdGlvbnMlMjIlM0ElNUIlNUQlMkMlMjJzdWJzY3JpcHRpb24lMjIlM0ElN0IlMjJzdWJzY3JpYmVkJTIyJTNBZmFsc2UlMkMlMjJyZWdpb25JZCUyMiUzQSUyMiUyMiUyQyUyMnN1YnNjcmlwdGlvblR5cGUlMjIlM0ElMjIlMjIlMkMlMjJwbGFuSWQlMjIlM0ElMjIlMjIlMkMlMjJleHBpcmF0aW9uJTIyJTNBMCU3RCU3RA==&tn=AU%20-%20EET%20-%20InstaShare%20Widget&dna=%7B%22r%22%3A%22https%3A%2F%2Fl.facebook.com%2F%22%2C%22u_s%22%3A%22%22%2C%22u_c%22%3A%22%22%2C%22pid%22%3A%22anonc97b-e723-4092-a964-ea86bb69a130%22%2C%22uid%22%3A%22user_ccdea3d02623824a4e08691a58bb4c01d34ba458%22%2C%22x%22%3A%22497-299-175%22%2C%22vt%22%3A0%2C%22g1%22%3A%22au%22%2C%22g2%22%3A%22nsw%22%7D&templateVariant=embed-underArticle&url=https%3A%2F%2Fwww.theepochtimes.com%2Fcardinal-george-pell-victim-of-miscarriage-of-justice-in-australia_4979683.html&thumb=https%3A%2F%2Fimg.theepochtimes.com%2Fassets%2Fuploads%2F2019%2F08%2F21%2Fgeorge-pell-2-700×420.jpg&title=Cardinal%20George%20Pell%3A%20Victim%20of%20Miscarriage%20of%20Justice%20in%20Australia&sourceEmail=nelle%40skymesh.com.au&rs=SHRHQFFP&segmentControl=0.3482575753571151&segment=eet
RECOMMENDATIONS FOR YOU