The Prince of Wales's gesture raises hopes relations between the two couples are improving
Prince William, Kate, Harry and Meghan read tributes
By
Russell MyersRoyal Editor
17:43, 10 Sep 2022
Updated21:02, 10 Sep 2022
Prince William personally invited Harry and Meghan to join them for the Windsor walkabout, it has been revealed.
The Prince and Princess of Wales joined Prince Harry and Meghan Markle to view some of the tributes left at Windsor Castle following the death of the Queen.
Relations have been strained between the two sons of Britain's new king after Harry and Meghan moved to the United States and the four had not been seen so closely together since.
William's spokesman said he had invited Harry and Meghan, officially known as the Duke and Duchess of Sussex, to join him and Kate as they examined the flowers and spoke to crowds lining the entrance to Windsor Castle.
'Queen Elizabeth II meant so much to many different people – we all lost something'
Prince William personally invited Harry and Meghan for Windsor walkabout (
Image: Steve Reigate)
The sight of the two couples together will raise hopes that relations have improved following the death of Britain's longest-reigning monarch.
William was heard telling one well-wisher that the days following the queen's death had been "so surreal".
"We all thought she was invincible," he said.
The Sussexes arrived holding hands and continued to do so at various stages of the proceedings.
There have been countless reports of a fallout between the brothers (
Image: REUTERS)
All four royals bent down to look at some of the many tributes left in front of the gates. Meghan and Harry were seen chatting, but they kept a slight distance away from William and Kate.
At one point, William crouched down to read some of the messages that had been left on the cards.
Kate thanks crowds gathered to pay their respects (
Image: TV GRABS) Don't Miss
Meghan rubbed Harry's back reassuringly before linking arms with him as they looked at more of the flowers.
At the end, the brothers got close and started talking to one another as they walked to greet some of the wellwishers. But they went separate ways and went to speak to people on different sides of the road.
Read Morehttps://youtu.be/R71p2a1Xdb8
https://nypost.com/2022/09/13/prince-harry-meghan-markle-delayed-windsor-castle-walk/
Prince Harry, Meghan Markle 'delayed' the Fab Four's Windsor Castle walk, expert claims
By
September 13, 20228:02am
Prince Harry, Meghan Markle 'delayed' the Fab Four's Windsor Castle walk, expert claims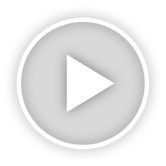 Prince William and Prince Harry's showstopping reunion over the weekend to greet mourners with their wives outside Windsor Castle was delayed by the Duke and Duchess of Sussex, a royal expert has claimed.
King Charles III's feuding sons were supposed to walk out alongside Kate Middleton, Princess of Wales, and Meghan Markle, Duchess of Sussex, an hour earlier than when they arrived outside Windsor on Saturday.
But it's reported that the foursome — often referred to as the Fab Four — got caught up thanks to the Sussexes.
According to NBC's royal commentator Daisy McAndrew, Harry and Meghan had to "quickly go and get changed" to meet mourners.
McAndrew claimed Meghan had to have her "hair and makeup" done.
"Interestingly, the reason that the walkabout was so late — it was scheduled to be nearly an hour before they actually came — was because of course Harry and Meghan had to go and get changed," McAndrew told the "Today" show, noting that they were an hour late.
"They weren't wearing the proper formal mourning attire, so they had to quickly go and get changed — I guess, do hair and makeup for Meghan. So that's why they were late."
The Sussexes' reps did not immediately respond to request for comment.
The two princes and their wives strolled together outside Windsor Castle to thank the crowds that had gathered there to offer sympathy and to view the mounds of bouquets and balloons left by well-wishers.
William, who now holds his father's old title of Prince of Wales and his status as heir to the throne, invited his estranged brother to join him in the brief walkabout.
It was the first time the two couples were seen together since Her Majesty's Platinum Jubilee in June.
Meghan Markle was caught in an awkward moment involving a bouquet of flowers while mourning the loss of Queen Elizabeth II alongside her husband, Prince Harry, as well as Prince William and Kate Middleton.
In a video captured by a mourner outside Windsor Castle on Saturday, Markle was seen holding the bouquet when a royal aide approached her to ask whether he could take the flowers off her hands. Markle appeared to decline the offer and told the aide she was going to put them down herself before turning back to the crowd with the bundle still in her arms.