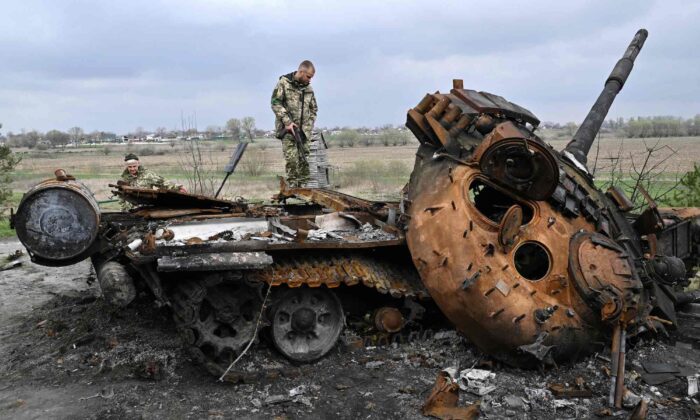 Russia Makes No Major Gains as Ukrainian Counterattacks Hinder Offensive
By Tom Ozimek
April 23, 2022Updated: April 23, 2022
Russian forces have failed to make any major gains over the last 24 hours in their offensive in Ukraine as counterattacks by the defenders have hampered their efforts, according to UK intelligence and U.S. analysts.
British intelligence said in an April 23 operational update that Ukraine's airspace and its Black Sea waters remain contested as Russian air and maritime forces have been unable to establish control in either domain "owing to the effectiveness of Ukraine's air and sea defense."
"Despite increased activity, Russian forces have made no major gains in the last 24 hours as Ukrainian counterattacks continue to hinder their efforts," the UK Ministry of Defense said.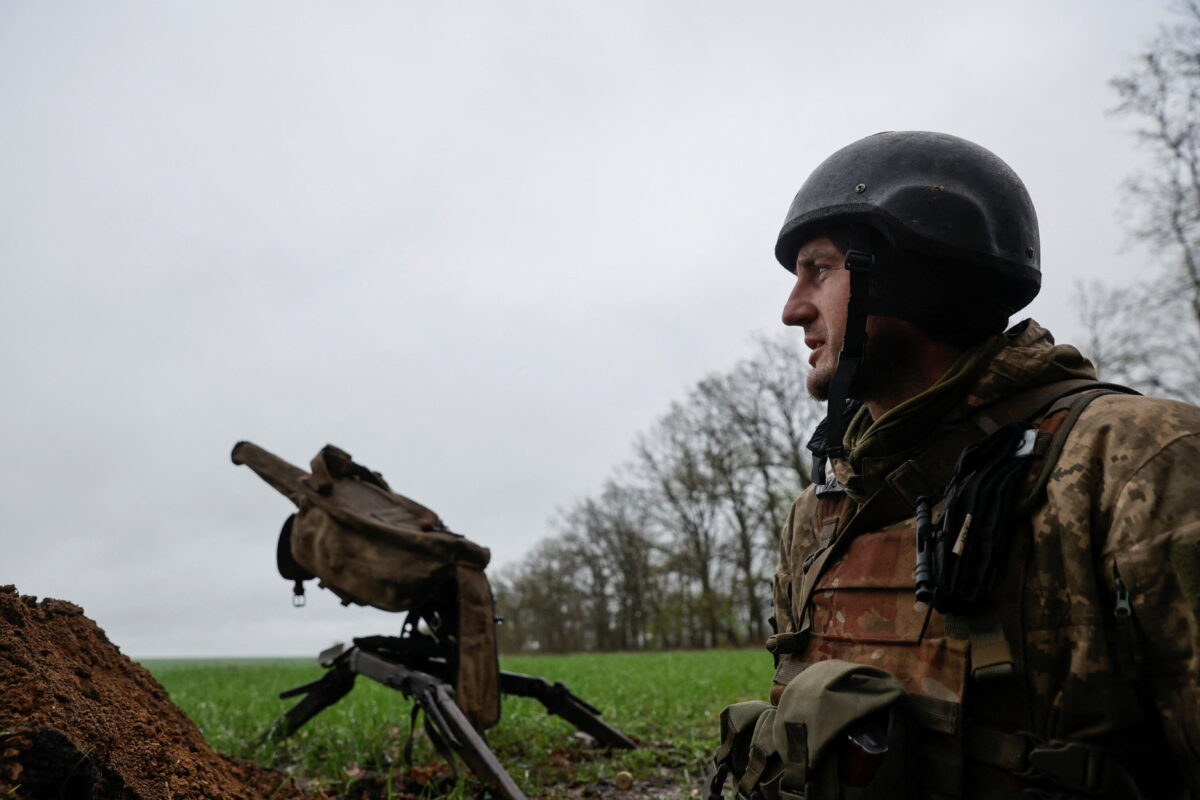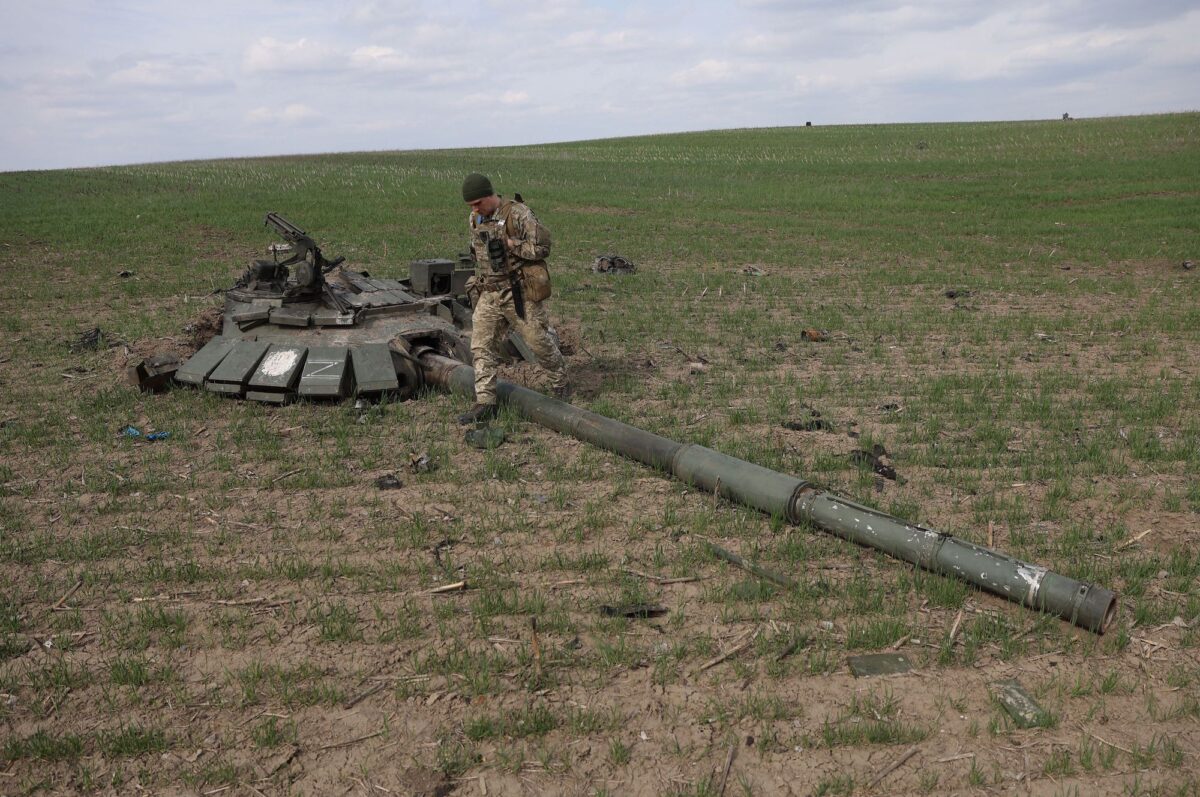 'Minor Gains'
The Institute for the Study of War (ISW), a U.S. think tank, said on Friday that Russian forces managed to secure "minor gains" in offensives along the line of contact in eastern Ukraine, including localized attacks against Ukrainian positions south of Izyum, where they failed to make any advances.
According to ISW, Deputy Commander of the Central Military District Rustam Minnekaev said on April 22 that Russia's standing objectives in what the Kremlin calls a "special military operation" are to capture the entirety of the Donetsk and Luhansk oblasts and to defend against Ukrainian counterattacks in the south.
While Minnekaev said that Russian control of southern Ukraine would provide Russian forces with the capability to carry out an offensive operation toward Transnistria, a breakaway republic in eastern Moldova, ISW analysts said this was not an indication of an imminent attack.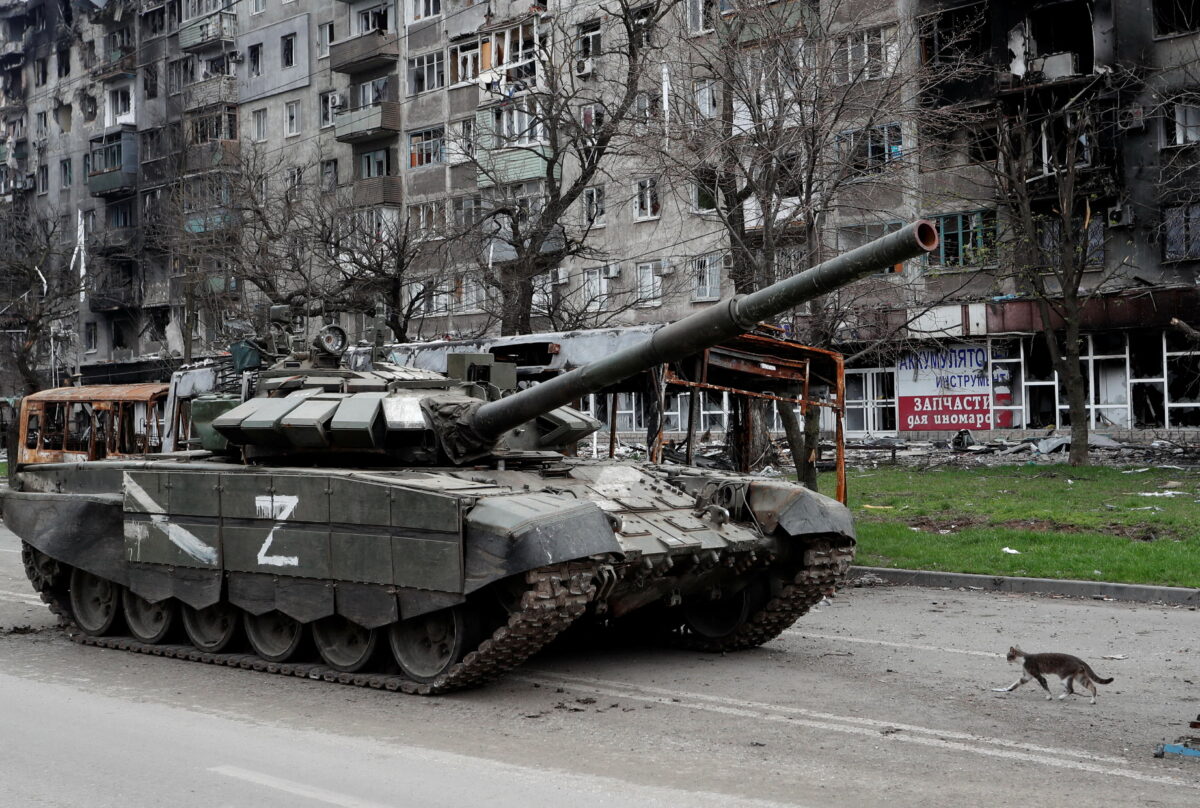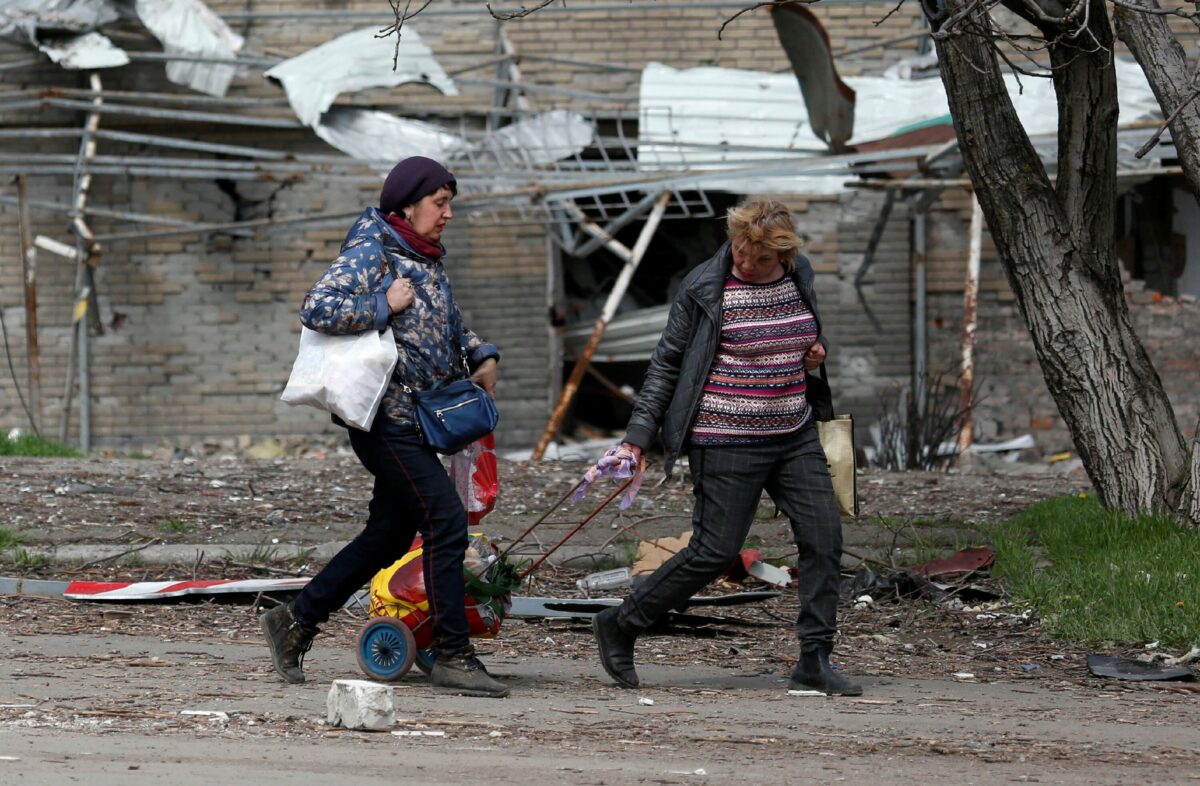 Land Corridor to Transnistria?
ISW analysts cited Minnekaev as saying that "Russian control of southern Ukraine will provide 'another way out to Transnistria,' the illegally Russian-occupied strip of territory in Moldova, where he falsely claimed 'there are also facts of oppression of the Russian-speaking population.'"
One of the Kremlin's key justifications for invading Ukraine has been to allege that the Russian-speaking population in the separatist-controlled Donbas and Luhansk region were being subjected to repression and "genocide."
A long list of scholars and academics has denounced Russia's claims of genocide and "de-Nazification" of Ukraine as a false pretext meant to justify "unprovoked aggression" against its southern neighbor.
Analysts at ISW said they don't read Minnekaev's remarks "as a statement of intent to conduct a major offensive operation toward Moldova," adding that they believe the Russian commander was referring to a "future capability" to conduct an offensive toward Transnistria.
Any attack in the direction of Moldova is likely to be phrased by Russian commanders as "securing a 'land corridor,'" much like the one linking the separatist-controlled Donetsk and Luhansk regions to Russia-annexed Crimea, ISW analysts said.
"Even if Russian forces did seek to resume major offensive operations toward Mykolaiv and on to Odesa, they are highly unlikely to have the capability to do so," ISW analysts added.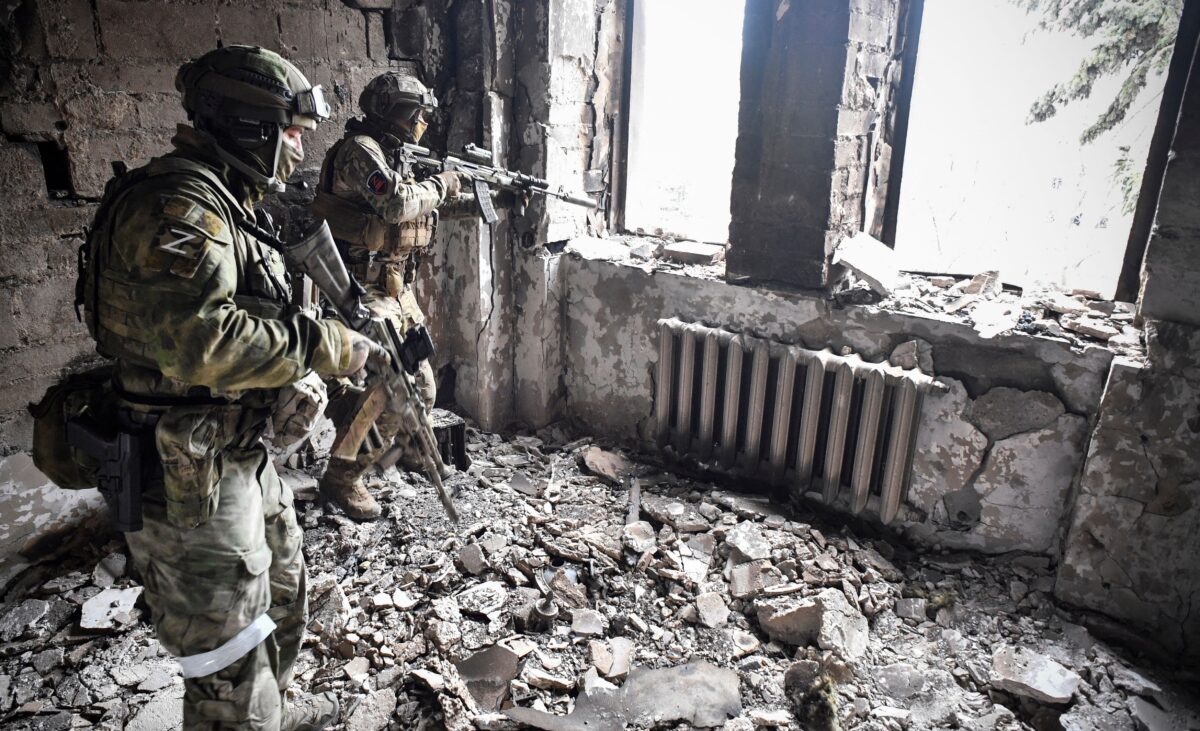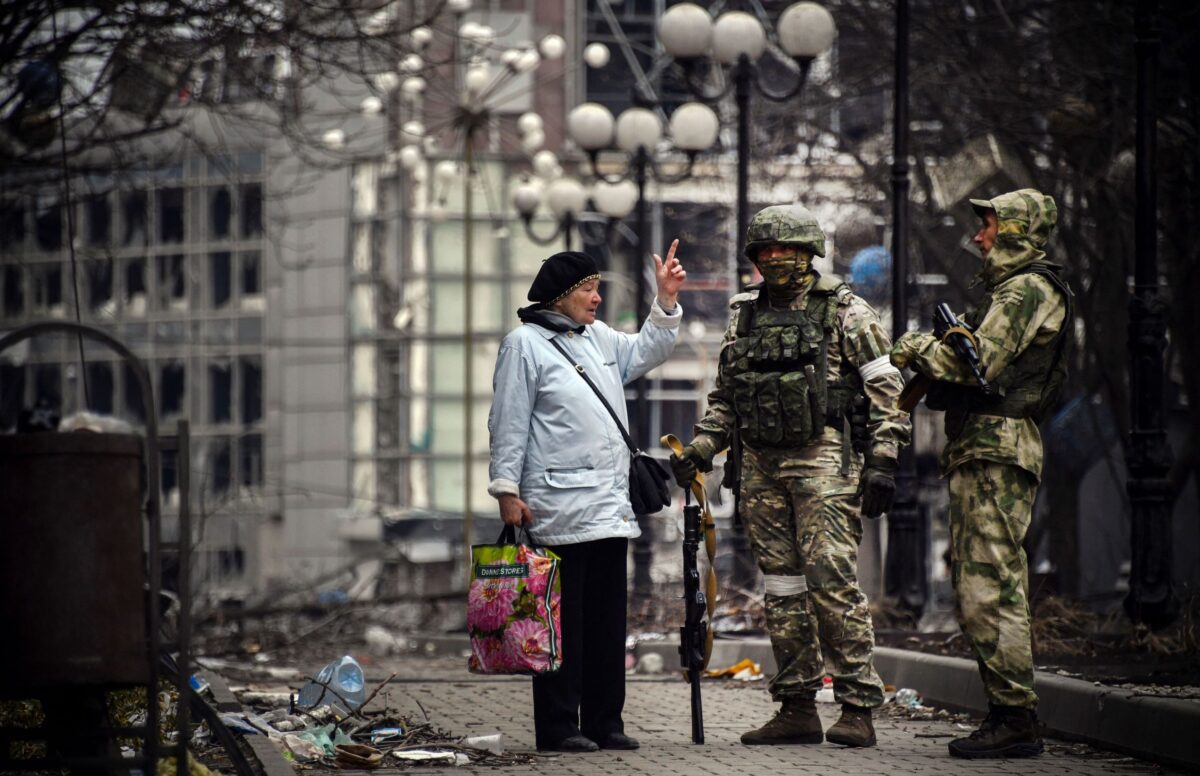 Missiles Hit Odesa
Still, reports emerged on Saturday that Russian forces had fired missiles at the Black Sea port of Odesa, which is relatively close to Transnistria.
Anton Gerashchenko, an adviser to Ukraine's interior minister, said in a post on Telegram that Russian forces had fired at least six cruise missiles at Odesa, adding that Ukrainian forces were able to shoot down several of them.
At least one missile landed and exploded, Graschenko wrote, adding that one person had been killed.
"Residents of the city heard explosions in different areas," he wrote. "Residential buildings were hit."
The Epoch Times has been unable to verify the claimed Russian missile strike.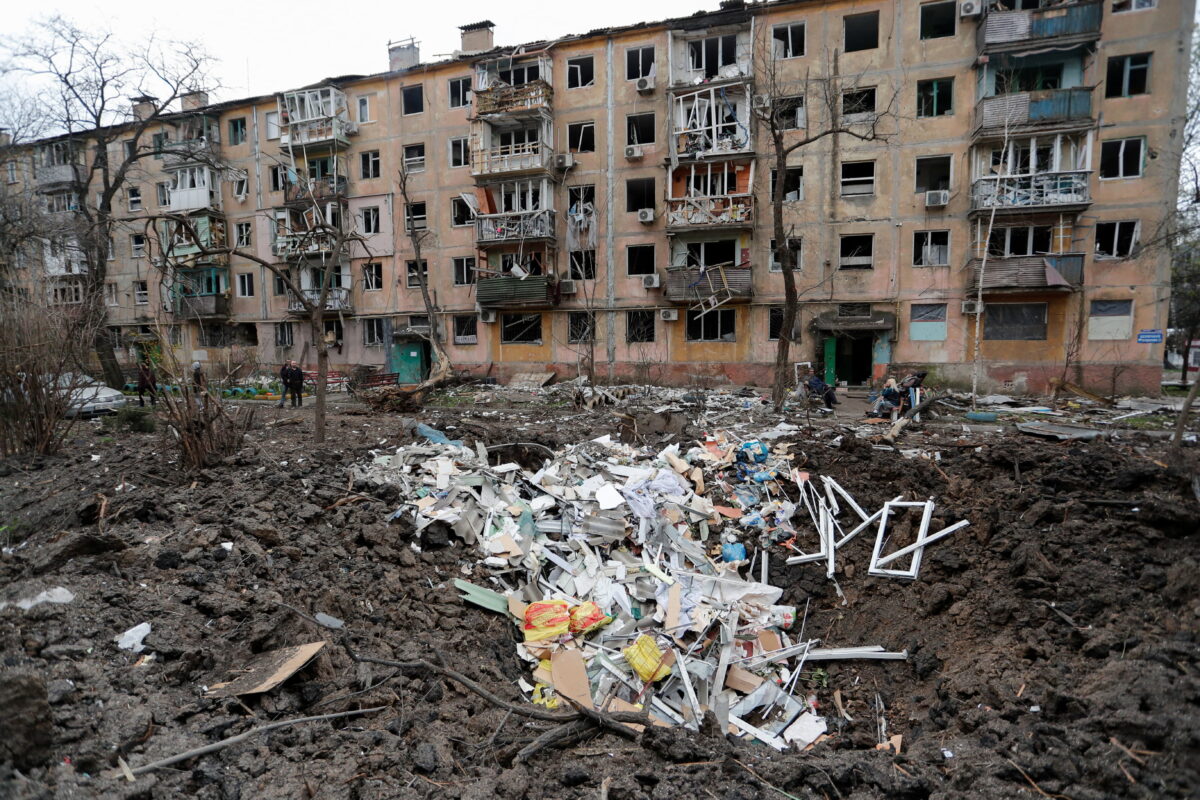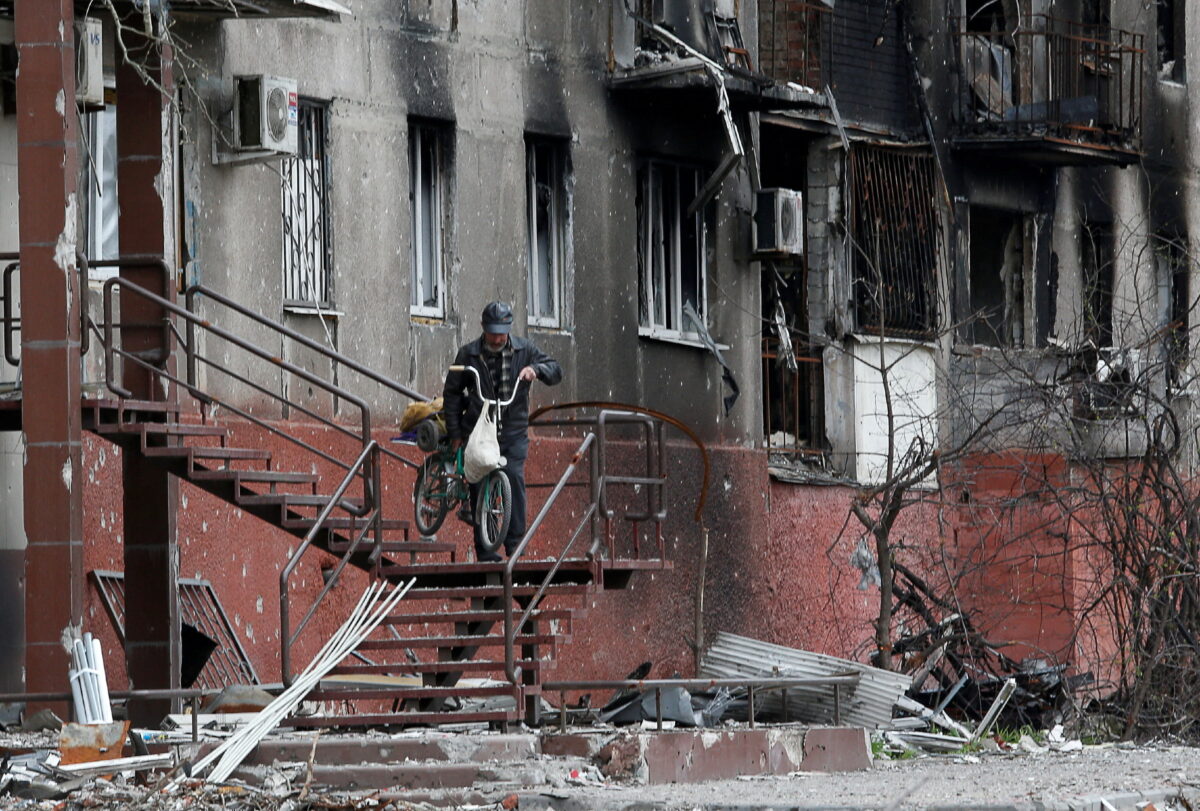 Several Ukrainian officials have corroborated Graschenko's report.
Inna Sovsun, member of Ukraine's Parliament, said in a tweet Saturday that a Russian missile had "just hit Odesa" and that this was a sign that Russian forces were apparently going "for this crazy plan of making a corridor to Transnistria."
Ukraine's Foreign Minister Dmytro Kuleba said in a tweet that "the only aim of Russian missile strikes on Odesa is terror," while calling for Russia to be designated as a state sponsor of terrorism.
"No business, no contacts, no cultural projects. We need a wall between civilization and barbarians striking peaceful cities with missiles," he said.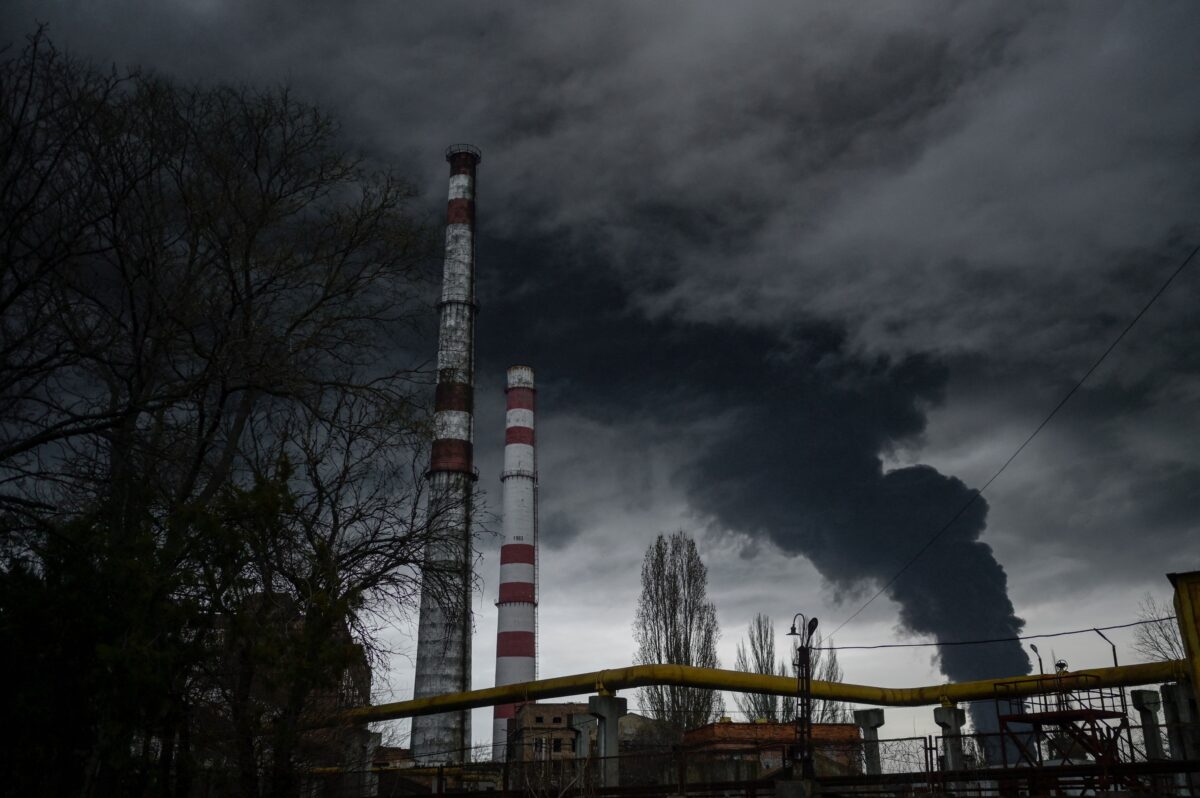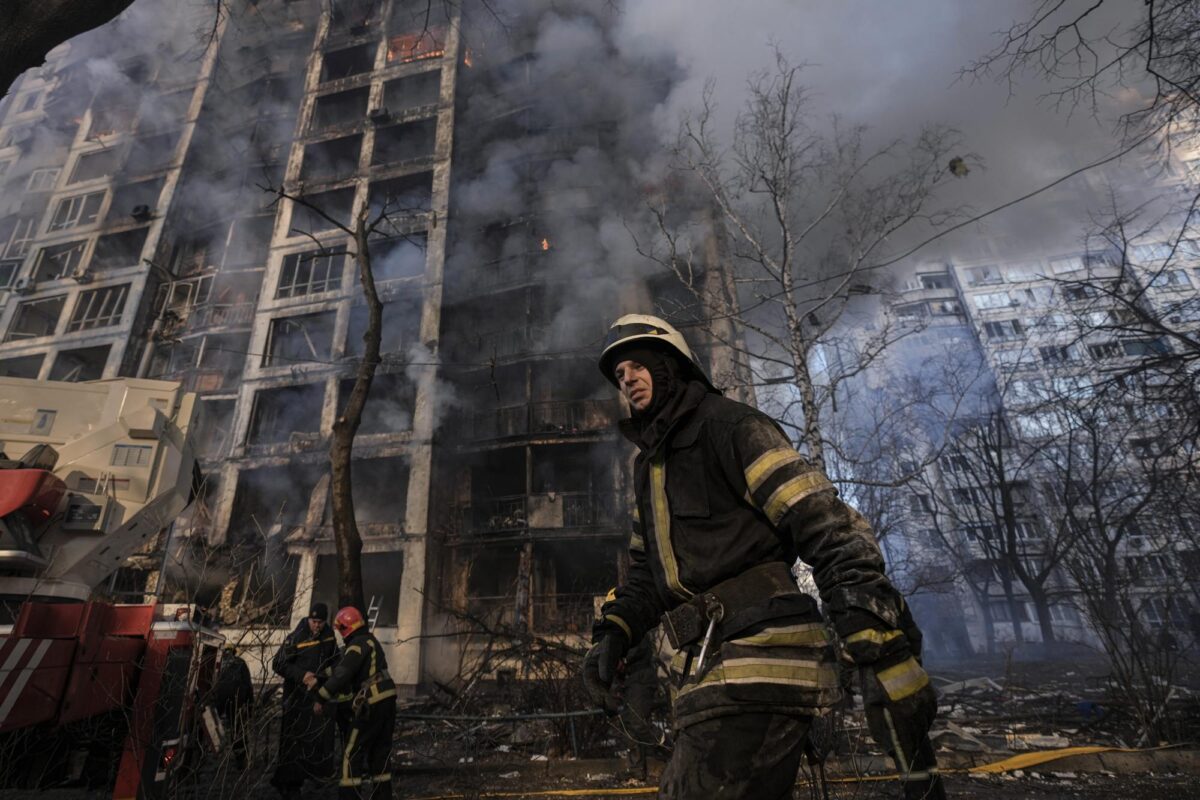 Last Major Offensive
Michael Kofman, director of Russia studies at CNA, said in a series of tweets on Saturday that he believes Russia's efforts in Donbas are the last major offensive Moscow can muster given the current state of its military capability.
"Without national mobilization, I think the Donbas is the last major offensive the Russian military can attempt given the current state & availability of forces. Whether it succeeds, or fails, the Russian military will be largely exhausted in terms of offensive potential," Kofman wrote.
"Does this presage a stalemate? Not necessarily," Kofman said, adding that Ukraine has counterattack options while Russia might try to consolidate its territorial gains and pressure Ukrainian forces by imposing a blockade.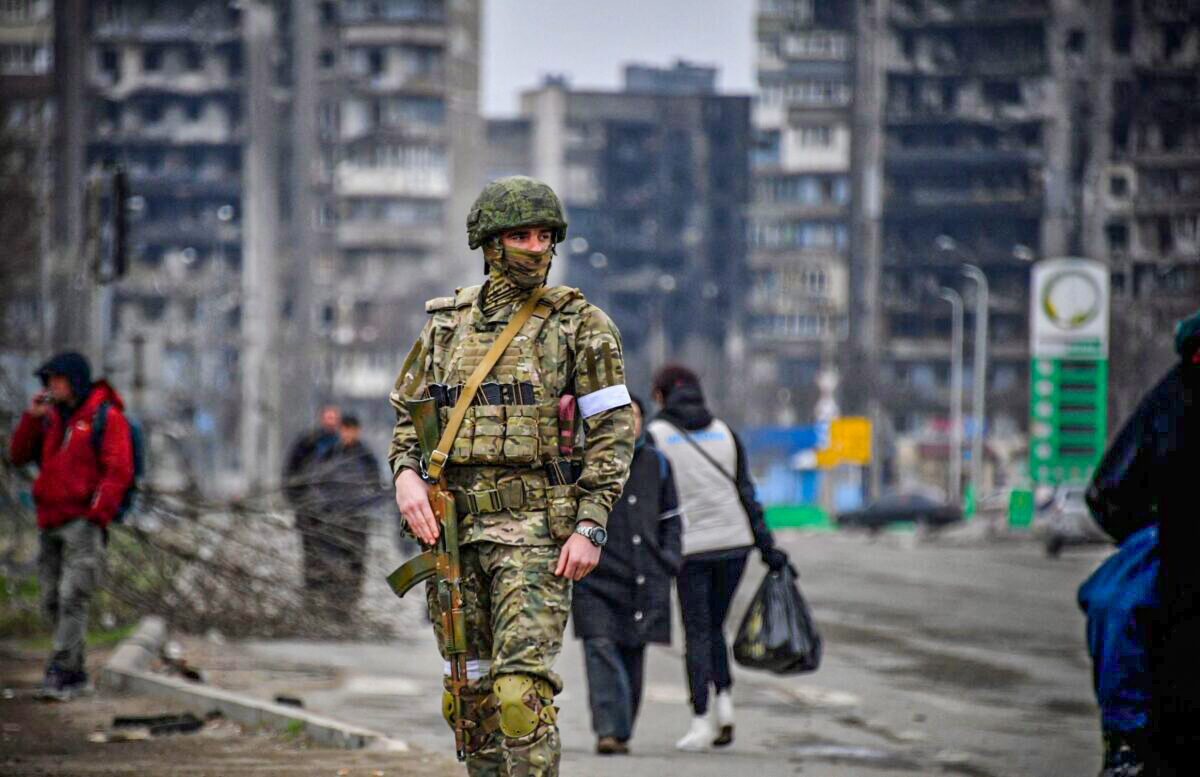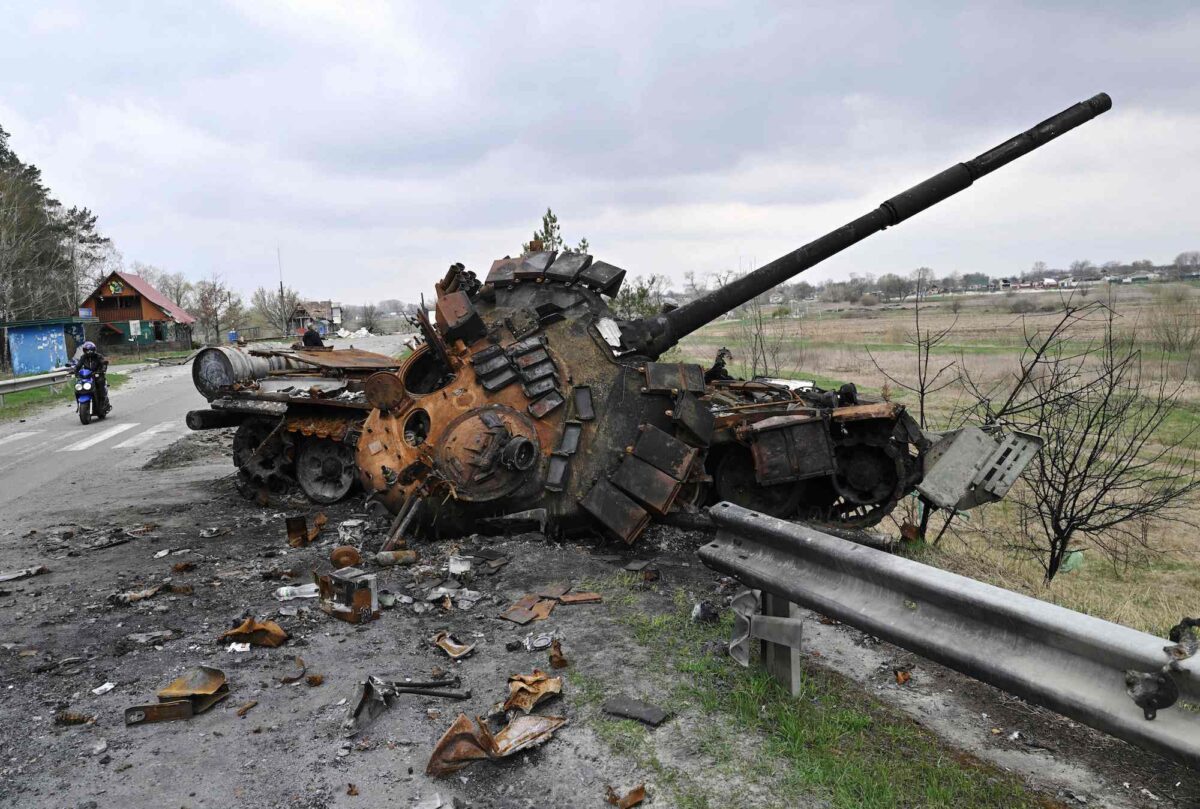 Kofman said he's reluctant to make any predictions on how the battle for Donbas will play out.
"The outcome can range from Russian forces making gains to suffering another significant defeat," he said.
Russia, for its part, has declared a limited victory of sorts with Russian Defense Minister Sergei Shoigu announcing that the besieged city of Mariupol had been "liberated," with the exception of the Azovstal steel plant, a heavily fortified defense stronghold where around 2,000 Ukrainian troops remain holed up.
Russian President Vladimir Putin ordered Russian forces not to storm the plant and instead to block it off in an apparent bid to stifle the remaining pocket of resistance there.
Ukrainian officials have said that around 1,000 civilians, including women and children, remain inside the Azovstal compound, which has an extensive underground network of bunkers and corridors designed to withstand direct missile strikes.
Reporter
Follow
Tom Ozimek has a broad background in journalism, deposit insurance, marketing and communications, and adult education. The best writing advice he's ever heard is from Roy Peter Clark: 'Hit your target' and 'leave the best for last.'
RECOMMENDATIONS FOR YOU