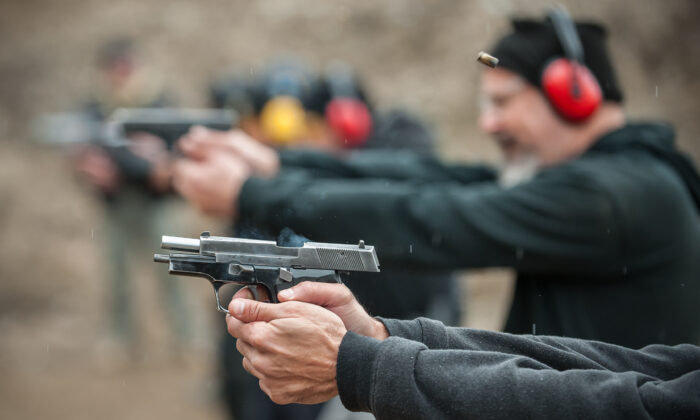 Western Australia Takes Aim at Gun Ownership Laws
By Daniel Khmelev
March 24, 2022Updated: March 24, 2022
Western Australia (WA) is looking to overhaul its gun laws from the ground up to ensure fewer illegal guns and to "improve community safety."
In WA, similar to the rest of Australia, guns are not permitted for self defence. However, they are allowed under limited circumstances, such as for recreational shooting or hunting animals on eligible private properties.
According to WA Police, over the last 13 years the number of licensed holders remained steady at around 89,000—4.3 percent of the state's adult population.
Over the same period, the number of licensed guns increased by 60 percent to nearly 350,000, with one holder owning four firearms on average.
WA Police did not reveal what percentage of these were paintball guns, which also require a firearms licence.
Premier Mark McGowan said the government would be consulting with stakeholders during the process.
"Western Australia's Firearms Act is now nearly five decades old. The time has come to consider some contemporary improvements to enhance community safety," McGowan said.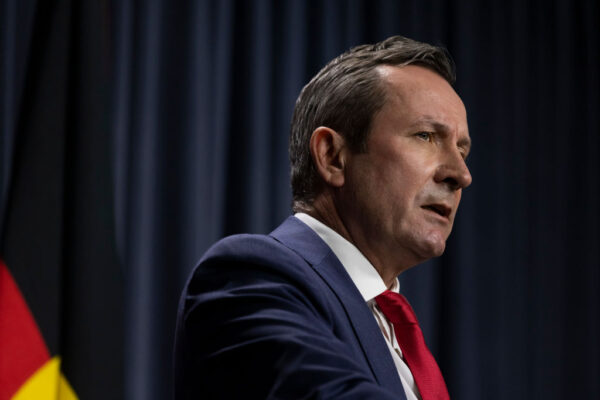 Some of the proposed amendments include stricter training for new gun owners, with current protocol sometimes only requiring a multiple choice test before granting an individual permission to use a gun.
Other changes include revoking the licences of those convicted of violent offences, along with increasing requirements for security, and storage of firearms.
McGowan clarified that the intention was to "make sure that very responsible and safe gun ownership is not affected."
"There are a number of genuine reasons for needing a firearm, but we must ensure we have strong laws in place to keep firearms out of the hands of criminals," he said.
Read More
West Australian Govt Officials Attend CCP Events, Drawing Ire From Persecuted Groups
While WA Police does not publish gun crime statistics, Police Minister Paul Papalia acknowledged that most gun crime was committed by people not licensed to possess a firearm.
However, Papalia suggested that the 50-year old legislation and its lax storage requirements meant it was easier for criminals to gain access to guns.
"What I'm concerned about is there's something like 350,000 firearms out there," Papalia told 6PR. "A lot of them are probably lying around, mostly unused if at all, in a state which is very attractive to a criminal to steal."
Uncertainty Around What New Laws Will Bring
While many industry stakeholders agree changes to the law are needed, concern has been voiced regarding how such reform will be executed.
This is because a comprehensive and independent report conducted by WA's Law Reform Commission had been made available to the WA government six years ago.
The nearly 200-page report published in 2016 offered a series of recommendations following two years worth of work and consultation with communities, gun owners, politicians, and other stakeholders.
The report recommended that the firearms legislation be "redrafted from the ground up" and already provided suggestions to issues now raised by the WA government, including strengthening criminal record prescreening and stricter storage requirements.
Augusto Zimmermann, head of law at Sheridan Institute of Higher Education, and one of three law reform commissioners that authored the report, questioned why the government had decided not to accept the recommendations of the report as it currently stood.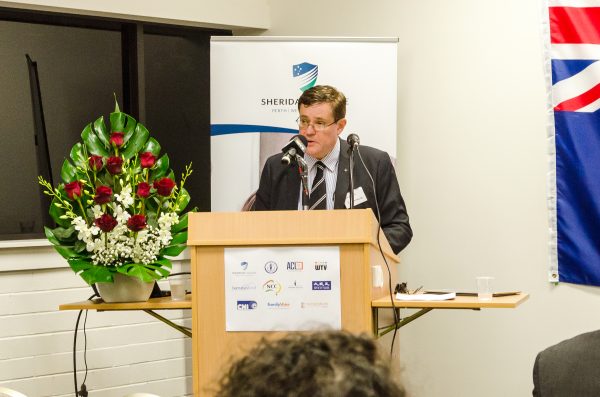 "The report was done only a few years ago and nothing has changed ever since to justify another community consultation," Zimmermann told The Epoch Times. "Why have this commission in the first place?"
Police Minister Papalia had acknowledged the WA government would be looking at the report. However, he did not rule out introducing further restrictions.
Zimmermann pointed to the fact that the government could inherently be biased in its own redrafting of the legislation, a process that is planned to take just one year.
"This has already been done by a statutory independent body—the politicians are not as neutral and independent as the law reform commission," he said.
Zimmermann also expressed deep concern that regardless of what the WA government had decided to draft up, the legislation would still end up passing through parliament.
This is because the WA Labor government maintains control of both the lower and upper house—allowing for the state to introduce and pass virtually any legislation unimpeded.
Follow
Daniel Khmelev is an Australian reporter based in Perth covering energy, tech, and politics. He holds bachelor's degrees in math, physics, and computer science. Contact him at daniel.khmelev@epochtimes.com.au.
RECOMMENDATIONS FOR YOU

Featured Channels