In August last year, Craig Kelly stood before Parliament to introduce the No Requirement for Medical Treatment (Including Vaccination) Without Consent (Implementing Article 6 of the Universal Declaration on Bioethics and Human Rights) Bill 2021.
Craig introduced this bill before Parliament to protect our freedoms.
"The freedoms and liberties we enjoy have been won by the sacrifices of over 100,000 Australians who gave their lives in war to protect and safeguard those freedoms," Mr Kelly said.
This video serves as a stark reminder to us all on how both federal and state governments interfered in and ruined the lives of many hardworking, Australians with vaccine mandates and 'no jab, no job'. We haven't forgotten how our freedoms were eroded by these mandates and neither should any government. Let's remind them in May.
CLICK HERE or the image below to watch the clip.
https://youtu.be/fCXI8a5lP8A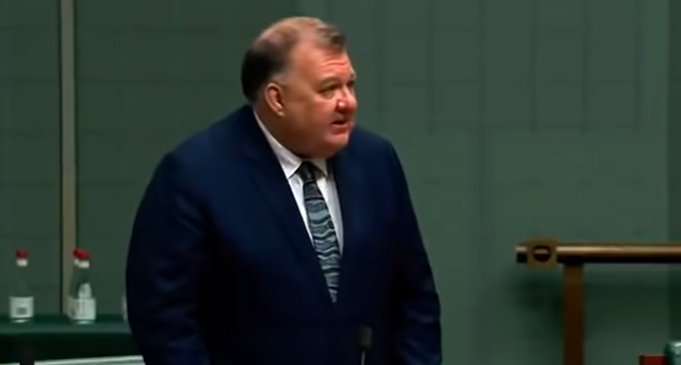 Authorised by C. Palmer for the United Australia Party, Avica, 153 Gooding Drive, Merrimac, QLD 4226.