Posted by Editor, cairnsnews
Nearly two million Australians met in Canberra Saturday to tell all Australian governments, 'No more Covid mandates we have had enough.' Many of the protesters in the 1.5 klm long procession said they had been jabbed now realising they had been conned.
"Small short disruptions are occurring – often with protesters travelling in convoy from one location to the next," ACT Police said.
"Disruptions to roads, paths, open spaces and public and private offices across the ACT are occurring."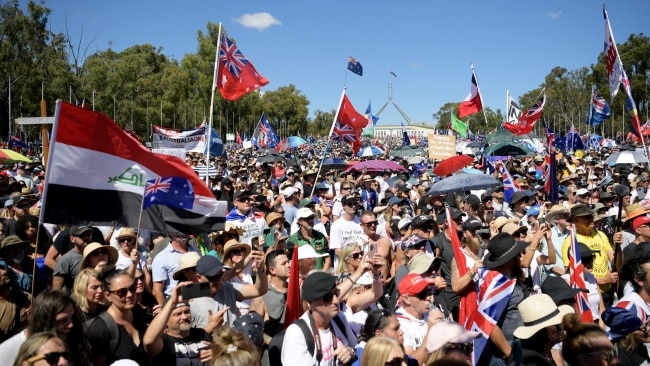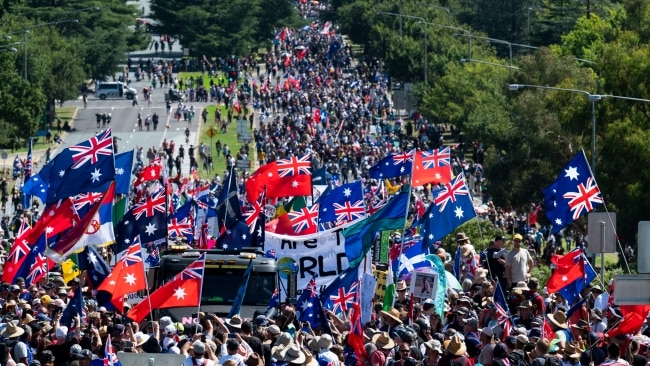 ACT Policing asked motorists to avoid Commonwealth Avenue on Saturday and warned delays and road closures were to be expected.
The Convoy to Canberra rally is expected to centre around Parliament House throughout the course of the day but there were concerns the protesters could infiltrate the AIS Arena mass vaccination clinic.
There is a police presence at the clinic to ensure Canberrans aged five to 11 are able to attend safely for their COVID-19 vaccination.
Lifeline Canberra announced it decided to cancel its bookfair on Saturday due to the protest activity.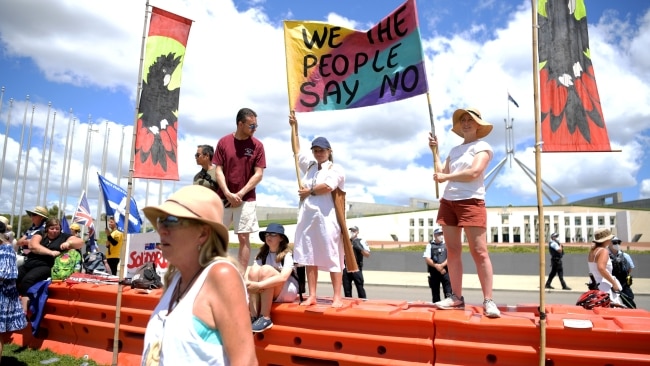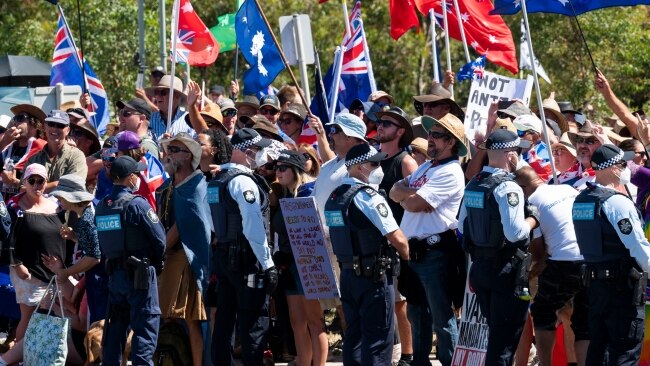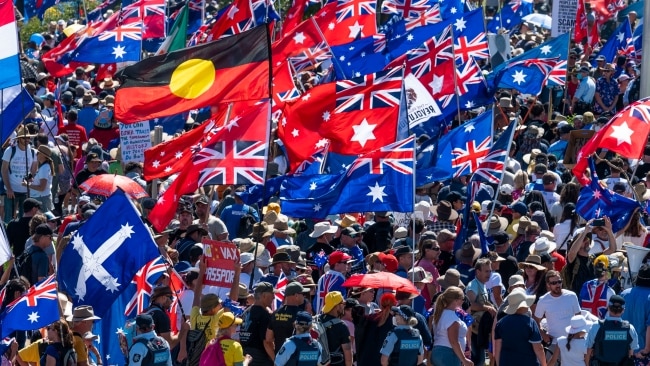 Prime Minister Scott Morrison said Australians have the right to protest but asked the demonstrators to deliver their message in a "peaceful and respectful way".
"It is a free country and they have their right to protest," he said.
"But I would ask them to do it with respect for their fellow Australians, particularly the Federal Police will be there seeking to make sure that it is a safe environment for everybody and to ensure that they can play with all directions provided to them."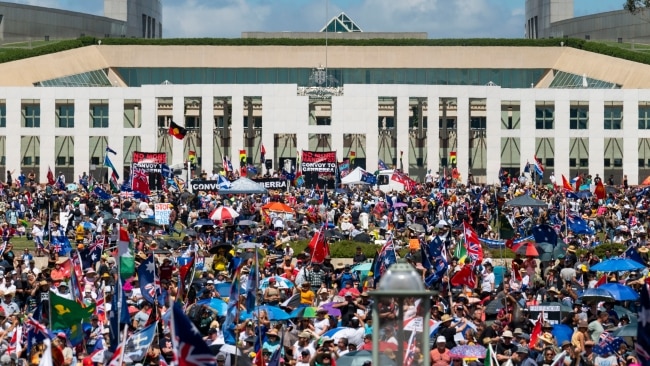 One Nation leader Pauline Hanson and Liberal Member for Dawson George Christensen were present among the crowds in the nation's capital on Saturday.
Protesters from all across the country have wreaked havoc in Canberra over the past two weeks to object coronavirus vaccine mandates.
Across the ACT, 98.6 per cent of the population, a majority of public servants who work in Parliament House, have received two doses of a COVID-19 vaccine. – from Sky News