This is the final part of this series where our greatest income earner was broken by greed and politics there is also an input by the climate change loonies where they say that wool pollutes air ground and water -well I can dispute that as we ran two properties on either side of the Dumaresq River (Qld and NSW) and ran sheep cattle and grew lucerne. They obviously had to be dipped but this water was not set free. Our properties were chemical free, they had to be, or you wouldn't have received a certification to sell cattle. This post ended on a positive note with the Wool Industry fighting back
Australia famously rode to prosperity on the sheep's back. Wool was our main export commodity from 1871 to the 1960s. For over a century, the golden fleece drew pastoral workers and professionals to regional Australia, and sustained many a country town.
From the 1960s, new challenges faced an old industry: competition from synthetics, rising costs and waning prices on the international market.
But the Australian wool industry had some exceptionally determined advocates in the ranks of government and agri-politics who forced through a protectionist scheme in 1972.
The Australian wool reserve price scheme remained in place until February 1991 when it was buried under a stockpile of wool so massive, it threatened to overwhelm the entire Australian economy.
In the 23 years since the collapse of the reserve price scheme, the wool industry has shrunk to a third the size it used to be.
Just how much this decline can be put down to government and statutory intervention in market forces is a key question explored in this rich work of social, political and economic history.
'Bleat!' probes the old Australian fault line between free trade and protectionism, throwing into sharp contrast the material realities and economic policies of the Menzies/McEwen and Hawke/Keating governments.
It takes us from sheep country in southwest Queensland, to the euphoria and hubris of the Bicentennial Wool Parade at the Sydney Opera House, and ultimately to the highest echelons of the Hawke government to find out how Australia fell off the sheep's back.
Shrunken industry fleeced by politics and greed
The world's economy might be waiting for American politicians to quit playing bluff poker, but 20 years after Australia's biggest business disaster nobody appears to have learnt a thing.
According to a new book on the 1991 collapse of the wool reserve price scheme, the Australian wool business has shrunk 66 per cent.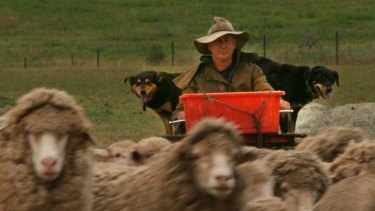 And while other exports boom, the men who control the wool industry remain so dumb, arrogant and resistant to change that as the once-dominant wool shrivelled around the world, production of other fibres jumped by 50 per cent.
The wool industry's stubborn refusal to shift position during the recent sheep mulesing debacle was another instance of the wide-held belief that the customer was the enemy.
The author Charles Massy claims the self-destruction of the wool industry cost more than 40 times the money lost in the Australian Wheat Board scandal and far outranked disastrous soldier settler and irrigation schemes that had previously wrecked the bush.
He says crass party politics in both conservative and Labor governments have damaged the wool industry and had huge social, economic and financial consequences that are still being felt in Australia and across the world; the reserve price scheme collapse has been "an almighty smash for the global wool textile industry", which had yet to recover.
Massy says the machinations behind the collapse of the scheme reached into the offices of prime ministers of seven federal governments, and a 1987 decision by the Hawke government allowing the industry to appoint its own gamekeepers was an example of party politics corrupting proper political processes.
Further, the greed of the men who ran Australia's wool industry broke the backs of many overseas artisan companies that had purchased the clip for generations and drove them out of business, cruelling any chance of full recovery.
"A royal commission should have been appointed," he says.
"There are lessons to be learnt from the mistakes of interfering in commercial industries and the effect it had on the global industry, yet the Australia industry continues to go along as if nothing had happened."
Massy has had a long involvement in the wool industry and with sheep breeding, and founded the leading merino stud Severn Park near Cooma. He has served on the boards of the International Wool Secretariat and the Australian Wool Research and Promotion Organisation.
The reserve price was introduced in 1974 to provide growers with a guaranteed minimum price for wool. The scheme was funded by tax paid by growers and administered by the Australian Wool Corporation, which bought all wool not meeting the minimum reserve price at auction. This wool was later sold during periods of higher prices.
In Breaking the Sheep's Back, Massy accuses some of the heroes of the industry, including
Sir William Gunn, Sir William Vines, David Asimus and Hugh Beggs and the Country Party leader John McEwen of being less than heroic. Some of them, he says, had pushed the reserve price scheme to establish a monopolistic "woolly DuPont".
He says the rot really began in August 1950, when the Menzies government secretly rejected a US government bid to acquire the entire wool clip in favour of a British imperial wool marketing and reserve price scheme. The subsequent boom, where wool famously fetched a "pound for a pound" during the Korean War years, Massy said, was followed by a crash of such monumental proportions that woolgrowers were easily herded into backing a self-defeating reserve price scheme in the years ahead.
"Industry leaders and Country Party politicians ignored national woolgrower referendums and finally imposed an RPS and statutory intervention legislation that laid the groundwork for the 1980s disaster," Massy says.
"The wool leadership all were all guilty of group-think and started behaving like the white shoe brigade from the Gold Coast: the good times would never end and they could go on living on borrowed money paid for by somebody else, taxes paid for by woolgrowers. And damn the customers. They could pay whatever they told them to pay.
"The hubris was stupendous. Still is."
Wool prices soared after the 1987 sharemarket crash but the Hawke government refused to bring the cowboys under control – Labor wanted to keep the lid on things before the 1990 election.
Having increased the floor price by 70 per cent in the last two years to February 1991, the reserve price scheme collapsed. The size of the Australian Wool Corporation stockpile had reached 4.7 million bales. It took 10 years for the stockpile to be sold. Wool has never recovered.
Breaking the Sheep's Back (University of Queensland Press, $39.95) by Charles Massy
will be published on Monday.
And so the lunacy of man continues to destroy
The article below shows just how misguided the human race is . I have come to the conclusion that man is a blight on the earth and needs to be re-educated to save the planet. Below the scourge of today -the environmental nightmare of Greens persuasion
At every stage of production, from breeding sheep to mothproofing garments, the wool industry threatens the land, air, and water.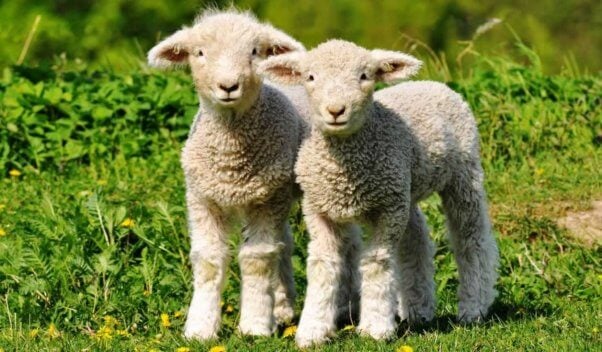 Climate Change
Manure generated from livestock has significantly contributed to the increase in atmospheric greenhouse gasses over the last 250 years. In that time, the concentration of methane has increased by more than 130 percent in the U.S. "Enteric fermentation," or livestock belching and passing gas, accounts for roughly one-quarter of annual agricultural methane emissions.
In New Zealand, methane emissions from enteric fermentation, coming mostly from sheep, make up more than 90 percent of the nation's greenhouse-gas emissions. In the summer of 2003, New Zealand Agriculture Minister Jim Sutton, Convenor of the Ministerial Group on Climate Change Pete Hodgson, and other members of the government proposed taxing sheep farmers to pay for emissions research, but the plan was abandoned.
Land Damage
Oxford researchers studying land degradation in the Karoo in South Africa have noted, "There is some evidence in the Karoo as a whole that very high stock numbers (sheep largely) are the cause of vegetation change and soil erosion leading to the formation of badlands [heavily eroded areas]."
In the first half of the 20th century, Patagonia, Argentina, was second to Australia in wool production. But when local sheep farmers got too greedy, the scale of their operations outgrew the ability of the land to sustain them. Soil erosion in the region has triggered a desertification process that officials estimate threatens as much as 93 percent of the land. Argentina is no longer a major wool producer.
Water Pollution
Fecal matter contaminates waterways in areas where sheep are farmed. A case study conducted by the New Zealand government on two medium-sized farms found fecal contamination in the water that "exceeded levels suitable for drinking and safe recreational
Sheep "dip," which is a toxic chemical used to rid sheep of parasites, presents disposal problems and can harm the environment. A Scottish study of 795 sheep-dip facilities found that 40 percent presented a pollution risk. The study found evidence of a 1995 incident in which a cupful of spent dip, full of a highly toxic synthetic called pyrethroid cypermethrin, killed 1,200 fish downstream from where it was dumped into a river.
Wildlife 'Scapegoats'
The wool industry also inflicts "collateral damage" on wildlife they consider to be "pests." Many landowners consider kangaroos to be such "pests," and though there are some laws governing the killing of kangaroos, on their own property, landowners can do whatever they want to these animals without fear of repercussions. The preferred method of killing joeys whose mothers have been slaughtered is, according to government code, decapitation or a "blow to destroy the brain."
In the U.S., coyotes are vilified for eating sheep and other livestock, and, as a result, millions are slaughtered every year by ranchers and the federal government.
By purchasing only wool alternatives, not only are you taking a stand for animals, you're also helping to preserve natural ecosystems throughout the world. Check out PETA's cruelty-free clothing guide for tips on where you can find environmentally friendly and compassionate fashion
The Wool Industry Fights back
Wool growers are taking to social media to defend their industry after animal rights group PETA's latest anti-wool campaign.
Wool Producers CEO Jo Hall said the industry was constantly improving its animal welfare and needed to promote that.
She said the PETA campaign poster, depicting a battered sheep, misrepresented the industry and growers should harness the power of social media to tell their stories.
"What I am hoping is with the revelation that the sheep used in the latest campaign is a prop, is that those people who aren't associated with agriculture on a daily basis realise that these types of groups will blatantly lie to misrepresent an industry that is really serious about animal welfare," she said.
Space to play or pause, M to mute, left and right arrows to seek, up and down arrows for volume. Wool growers respond to PETA's anti-wool campaign(Lydia Burton)Download 1.5 MB
"I think what farmers or people in agriculture need to realise is that social media is an extremely powerful tool and is something that can be used for the benefit of the industry and should be used in a proactive way rather than just waiting for an adverse campaign to pop up."
Wool producers support different forms of advocacy
Southern Queensland superfine wool producer Margaret Smith and her husband Clive grow wool near Amiens for the Italian suit market
Ms Smith said her industry was more regulated than ever before, especially in relation to animal welfare.
She said PETA's campaigns aggravated her.
"I get really quite upset with these people that they are living thousands of miles from us in a lot of cases…and they are telling us what we can and can't do and they really have no idea of actually what does happen," she said.
She said she would rather not engage with the group but industry groups had a role to play.
"I don't know how you can really be successful, they have such a powerful media machine going with these animal welfare groups," she said.
"We are rather a fragmented industry here, it is hard to get our message across from such a small area.
"I think we have to do something…we have to be more proactive I think, getting our messages out there before things start attacking us."
Western Queensland grazier Mac Drysdale supports an alternative approach.
He would like to see PETA sit down with the industry to discuss animal welfare in the sheep and wool industry.
"I think that it is important to assume that there is a proportion of the PETA movement who are quite rational people and that they have a goal that they are setting out to achieve," he said.
"I think it is important industry representatives sit down with those people and find out what the long-term goal really is.
"If it is to get rid of the wool industry? Well then quite clearly you are not going to come to any understanding.
"If it is in fact to ensure that we have a traceable program in place to ensure shearers and other people that work in the shed including the producers understand the need for good welfare then we can start talking to them.
"I just don't think you can turn a blind eye and say we are not going to talk to these people because at the end of the day they are obviously getting money from somewhere and these advertisements and marketing programs are going to continue."
Mr Drysdale said it was difficult to tell if PETA's campaign was affecting wool demand.
"We really don't know what the impact of these particular campaigns are, all we know is that they are sensational obviously and they go out there and try and cause as much hurt as possible and you have to assume that some of that is successful, that we in fact do lose some credibility and demand as a result of their actions," he said. Posted 14 AprApril 2015, updated 14 AprApril 2015
Bush Poetry – Don't Sell Australia Out – When the shearing sheds are silent
When the shearing sheds are silent and the stock camps fallen quiet
When the gidgee coals no longer glow across the outback night
And the bush is forced to hang a sign, 'gone broke and won't be back'
And spirits fear to find a way beyond the beaten track
When harvesters stand derelict upon the wind swept plains
And brave hearts pin their hopes no more on chance of loving rains
When a hundred outback settlements are ghost towns overnight
When we've lost the drive and heart we had to once more see us right
When 'Pioneer' means a stereo and 'Digger' some backhoe
And the 'Outback' is behind the house. There's nowhere else to go
And 'Anzac' is a biscuit brand and probably foreign owned
And education really means brainwashed and neatly cloned
When you have to bake a loaf of bread to make a decent crust
And our heritage once enshrined in gold is crumbling to dust
And old folk pay their camping fees on land for which they fought
And fishing is a great escape; this is until you're caught
When you see our kids with Yankee caps and resentment in their eyes
And the soaring crime and hopeless hearts is no longer a surprise
When the name of RM Williams is a yuppie clothing brand
Not a product of our heritage that grew off the land
When offering a hand makes people think you'll amputate
And two dogs meeting in the street is what you call a 'Mate'
When 'Political Correctness' has replaced all common sense
When you're forced to see it their way, there's no sitting on the fence
Yes one day you might find yourself an outcast in this land
Perhaps your heart will tell you then, 'I should have made a stand'
Just go and ask the farmers that should remove all doubt
Then join the swelling ranks who say, 'don't sell Australia out'
Author — Chris Long
Far North Queensland